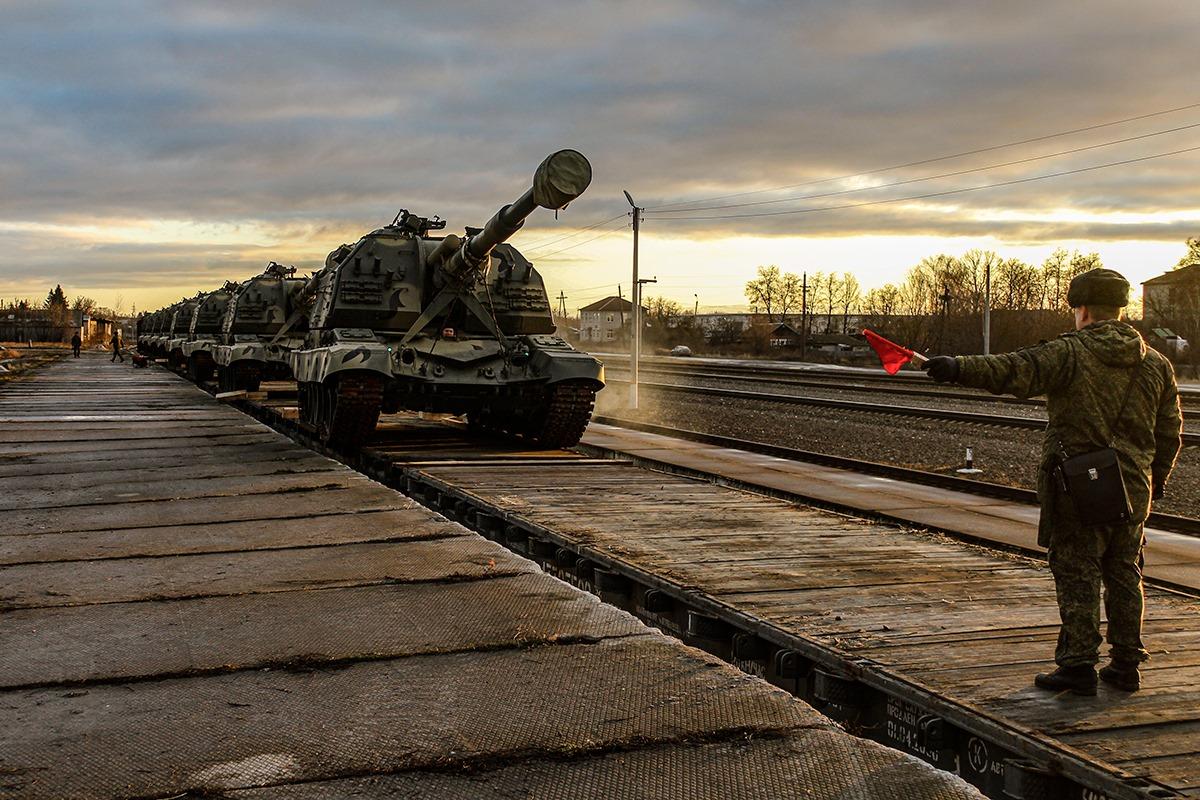 defence-ua.com
The Russian military deployed in Russia's Bryansk region, just 60 kilometers from the border with Ukraine, have received another batch of ten 2S33 Msta-SM2 self-propelled howitzers.
Read alsoNew evidence of Russia's armed aggression against Ukraine: invaders launch rocket on civilian neighborhood in Pavlopil (Photo)
This is the second batch of weapons that was delivered to Russia's separate regiment of self-propelled artillery in 2020, the Ukrainian military news portal Defense Express reported on May 20.
The Russian troops received the first 15 howitzers in January 2020.
Russia reportedly plans to completely rearm the regiment by the end of the year.
The rate of fire by 2S33 MSTA-SM2 is over 10 rounds per minute, its firing range is up to 29 kilometers. The weapon is designed to destroy artillery and mortar batteries, armored vehicles, air defense and missile defense systems, anti-tank weapons, as well as enemy troops.