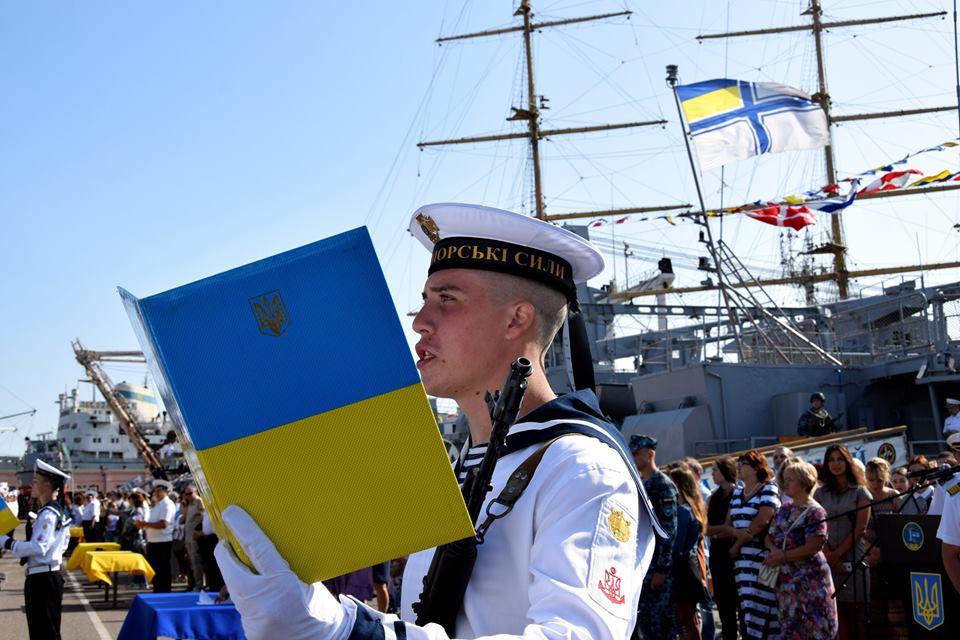 Facebook
Ukraine's Navy Commander Oleksiy Neizhpapa says he doesn't rule out a possibility that Russian army will try to invade Ukraine's mainland Kherson region from the territory of the occupied Crimea.
The invaders' main goal under such scenario is to relaunch fresh water supplies to the occupied Crimea from the Dnipro River via the North Crimea Canal.
"We are preparing for a full-scale military confrontation, realizing that if it happens, unfortunately, there will be multiple losses, both among troops and civilians. Many fail to realize this now, although the country has been at war for the seventh year already," he said in an interview with the Dumskaya online portal.
At the same time, he reiterated the range of the Neptune missile system, which the Naval Forces of Ukraine plan to adopt next year, allows for its use from mainland Ukraine to hit the suburbs of the strategic port city of Sevastopol in the Russian-occupied Crimea.
Read alsoZelensky responds to Russia's demand that amendments on special status of occupied Donbas be made in Constitution
"As soon as we understand the Crimea part of the canal is being restored, as soon as the Russian Empire (yes, that's how I call it: an empire led by a dictator) starts pouring financial resources into it, this will send a signal that the Russian Federation is preparing for a full-scale confrontation. And then we will have to address these challenges," the commander said.
Neizhpapa also said the Ukrainian units were preparing not only for "trench warfare," but also for offensive action. Also, he spoke of strengthening Ukrainian positions at sea.
"Now we are engaged in reinforcement at sea. The president and defense minister offered the Navy carte blanche: a project is being developed to build new navy fleet bases... Decisions are being made, littoral land plots are being appropriated on Black and Azov seacoasts to set up decent bases."
"Now my task is to make sure that we repel the main blow off coast rather than on land. We must make sure that enemy forces remain close to their own coast, being aware of our strength. We must make sure that we do not wait for them to come at us," he said.