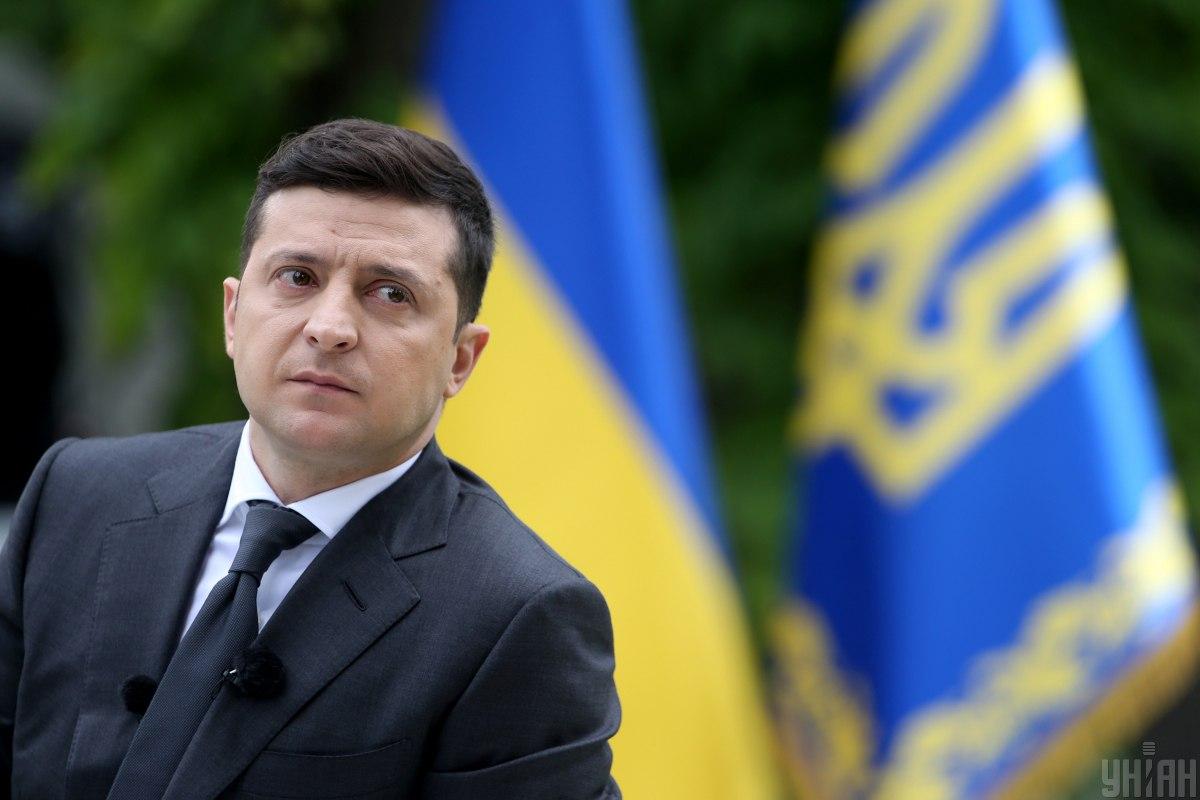 Photo from UNIAN
Ukrainian President Volodymyr Zelensky has said Ukraine fully complies with the newly-agreed truce in Donbas, while control over its observance by Russia-led armed formations depends on the Russian Federation.
"It is very difficult to coordinate all this. We will do everything to maintain the truce. We see it today. Today we are fully implementing it, not 99.9%, but 100%. I am grateful to everyone who really implements this and is responsible. As for the other side, I am sure everything will depend on the Russian Federation, whether it will be able to control everything in the same way and, most importantly, whether it will be able to comply with the agreements that we had," he told journalists at a briefing after visiting Kyiv-based Okhmatdyt National Children's Specialized Hospital, an UNIAN correspondent reported.
Read alsoOSCE records 111 violations on first day of truce in Donbas
"As for a sustainable ceasefire, this is the first, and I would call it the main, point in the Minsk process. This is the main point not only during the Normandy Four meetings, it's just the main point if we want to end the war and have our territories and people back," the president said.
"Can we say that we have agreed on a ceasefire? Yes. Can we say that there are no single shots? No. They exist since the contact line is 410 kilometers long, and it is very difficult to control everything," Zelensky said.
The president also said the Ukrainian military are "very powerful, they are heroes."
"If there are any serious attacks, serious shots that go beyond what we agreed on, they will respond very powerfully. They know about it."
"We will see whether the other side really wants to end the war, which they are constantly talking about, we will feel it... and that's it," Zelensky said.
As UNIAN reported earlier, participants in the Trilateral Contact Group (Ukraine, Russia, OSCE) on the peace settlement in Donbas on July 22 agreed on a complete and comprehensive ceasefire along the contact line from 00:01 on Monday, July 27.
The new ceasefire regime began to operate in Donbas at 00:01 Kyiv time on July 27.
On the first day of the newly-agreed truce, Russia's hybrid military forces mounted three attacks on Ukrainian positions in Donbas, eastern Ukraine.