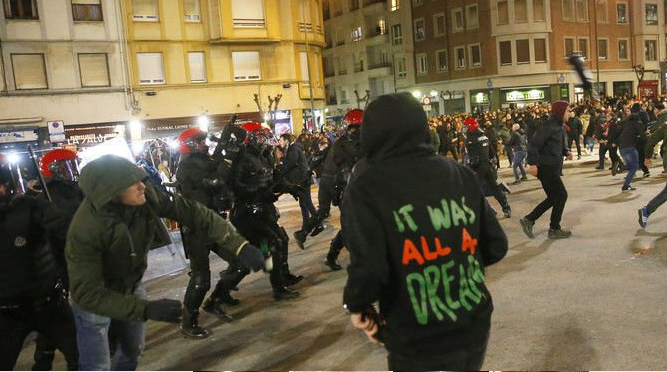 ЕРА
A policeman died on Thursday in the northern Spanish city of Bilbao after clashes with Spartak Moscow ultra fans ahead of a Europa League soccer game against Athletic Bilbao.
The police officer died in hospital, where he had been taken following a heart attack when the regional police force was trying to stop street battles between supporters of the two teams, the police said, according to Reuters.
At least five people were arrested.
ЕРА
Spanish Prime Minister Mariano Rajoy offered his condolences and condemned the violence on his official Twitter account.
Russia hosts the World Cup this year and local authorities are putting strict security procedures in place to control hooligans, including Russian fans who caused trouble at the 2016 European Championship in France and other soccer events.