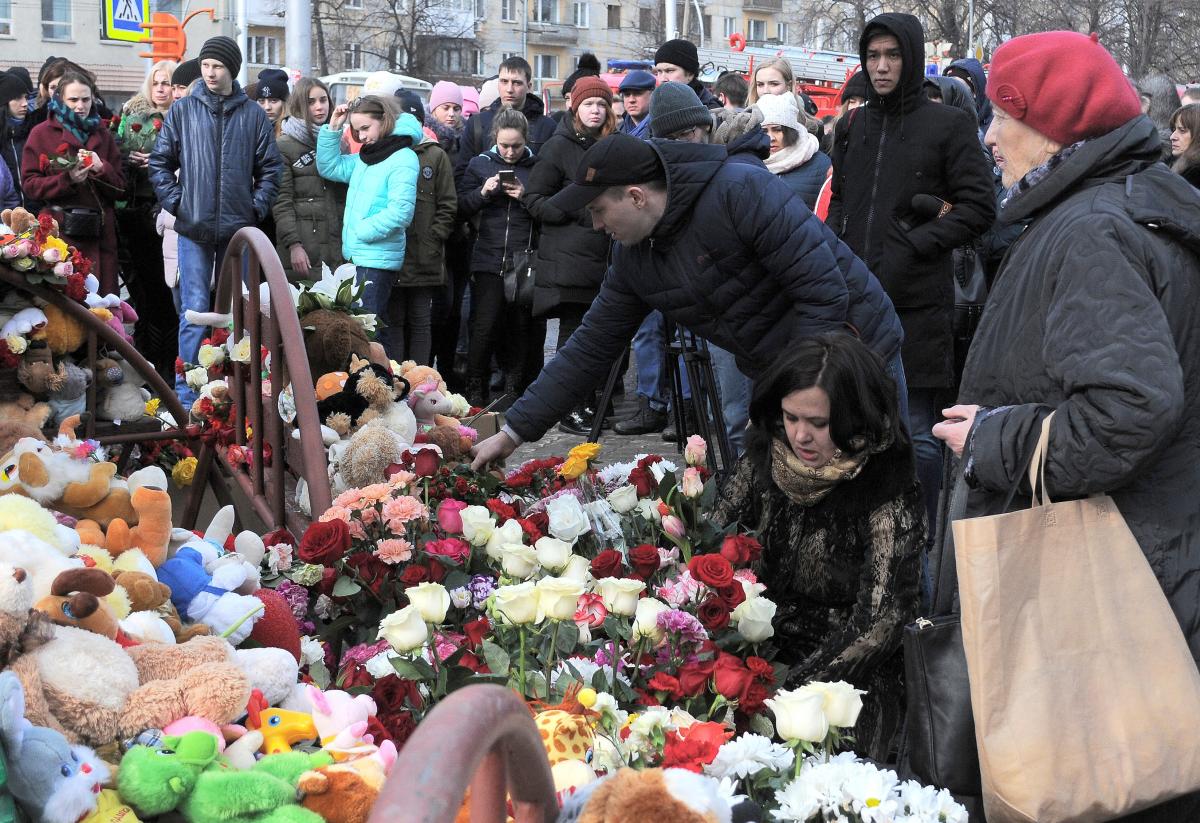 REUTERS
Forty-one children have died in the fire at the Zimnyaya Vishnya (Winter Cherry) shopping mall in Kemerovo, Russia, according to lists of victims available at an emergency center set up by their relatives.
The lists contain the names of 64 victims, including 41 children, the Russian-based news agency Interfax reported.
Read alsoAt least 53 dead in Siberian shopping mall fire – Russian media (Photo, video)
Members of the initiative group of relatives who had inspected Kemerovo's morgue confirmed that the official data on the deaths of 64 people was true.
"We have inspected the morgue. The list includes 64 victims. We have seen the bodies. Judging by their size, there are about 20 adults in the morgue, while the others are children. The bodies were not hidden. We have examined each office, basement, attic and garages. Some bodies are simply in boxes," one of the group's members said at a rally on the Soviets Square in Kemerovo.
As UNIAN reported earlier, the fire at the Zimnyaya Vishnya shopping mall in central Kemerovo on Sunday, March 26, erupted on the top floor of the four-storey building engulfing an area of some 1,500 square meters.
Twenty people were rescued from the blaze and about 100 were evacuated. The fire is reported to have been brought under control. A criminal investigation is under way.