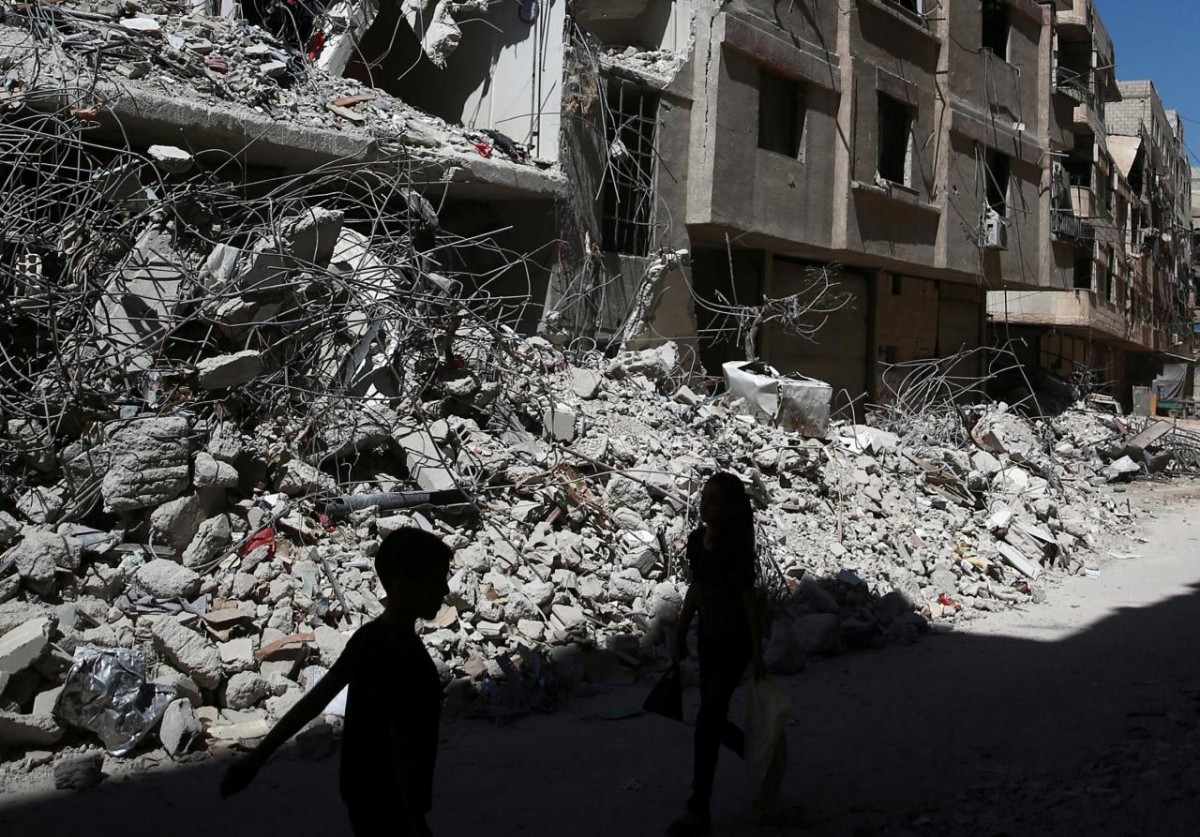 REUTERS
At least 70 people have died in a suspected chemical attack in Douma, the last rebel-held town in Syria's Eastern Ghouta, rescuers and medics say.
Volunteer rescue force the White Helmets tweeted graphic images showing several bodies in basements. It said the deaths were likely to rise, the BBC wrote.
Read alsoRussian warplane bombs refugee camp in Syria's Idlib – mediaSyria's government has called the allegations of a chemical attack a "fabrication".
The U.S. state department said reports suggested "a potentially high number of casualties", including families in shelters.
It said Russia – with its "unwavering support" for Syria's government – "ultimately bears responsibility" for the alleged attacks.
Several medical, monitoring and activist groups reported details of a chemical attack, but figures vary and details of what happened are still emerging.
The pro-opposition Ghouta Media Center tweeted that more than 75 people had "suffocated", while a further 1,000 people had suffered the effects of the alleged attack.
It blamed a barrel bomb allegedly dropped by a helicopter which it said contained Sarin, a toxic nerve agent.
The Union of Medical Relief Organizations, a U.S.-based charity that works with Syrian hospitals, told the BBC the Damascus Rural Specialty Hospital had confirmed 70 deaths.
Douma is the last rebel-held town in Syria's Eastern Ghouta region, and is under siege from Russian-backed Syrian government forces.