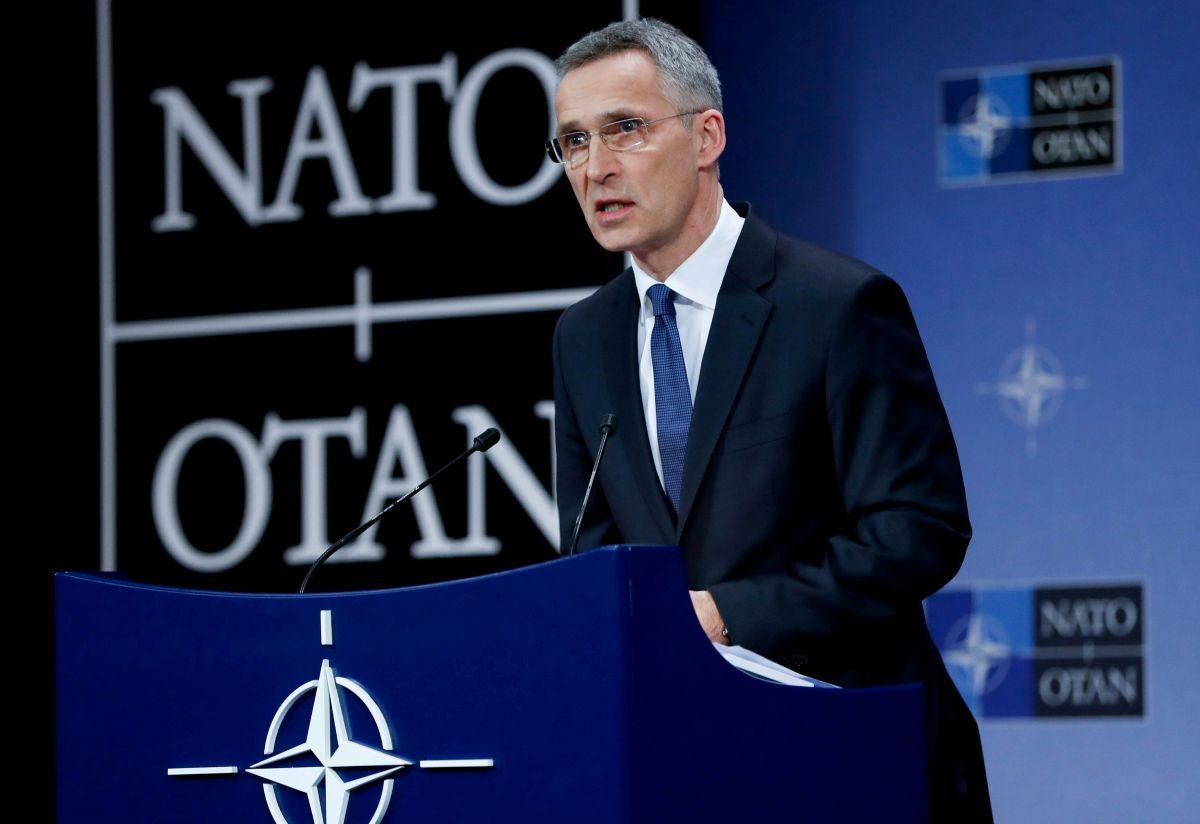 REUTERS
NATO Secretary General Jens Stoltenberg says all NATO allies have expressed their full support for last night's military actions to degrade the Syrian regime's chemical weapons capability.
Read alsoKlimkin, Stoltenberg discuss further steps in Ukraine-NATO interaction
"All NATO allies expressed their full support for last night's actions, which were intended to degrade the Syrian regime's chemical weapons capability and to deter further chemical weapon attacks against the people of Syria," Stoltenberg said at a press point following the North Atlantic Council (NAC) meeting on Syria, April 14, as reported by an UNIAN correspondent in Brussels.
During the NAC meeting, France, the United Kingdom and the United States briefed Allies on their joint military action in Syria overnight, as well as on the additional, non-military measures taken to reinforce the Chemical Weapons Convention.
Read alsoNATO Secretary General accuses Russia of unleashing new nuclear race – media
"The three Allies stressed that a significant body of information indicated that the Syrian regime was responsible for the horrendous attack against civilians in Douma on 7 April, which killed a large number of children, women and men. They also made clear that their military action was limited to the Syrian regime's facilities enabling the production and employment of chemical weapons. They emphasized that there was no practicable alternative to the use of force," NATO Secretary General said.
At the same time, Stoltenberg expressed his conviction that those responsible for chemical attacks must be held to account. "NATO strongly condemns the repeated use of chemical weapons by the Syrian regime. Chemical weapons cannot be used with impunity. They are an immediate danger to the Syrian people, and to our collective security," the official stressed.
He also noted that despite sustained diplomatic efforts, the Syrian regime continues to use chemical weapons against its own people.
"We call on all members of the UN Security Council to uphold their responsibilities. At the same time, we call on all supporters of the Syrian regime, notably Russia, to exercise responsibility to ensure that the Syrian regime participates constructively in the UN-led Geneva process," he added.