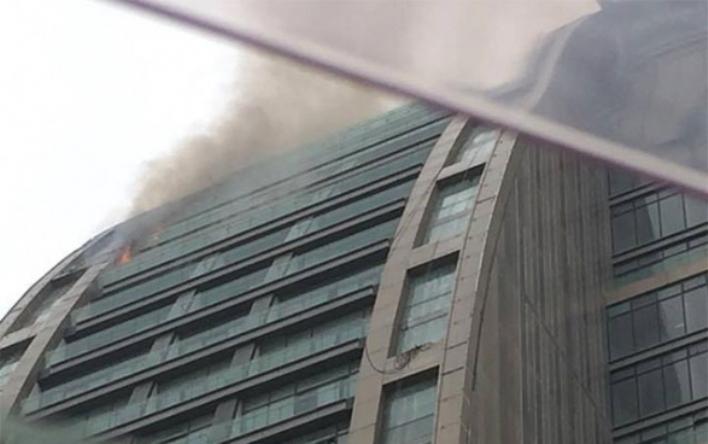 haqqin.az
The fire that occurred in one of the tallest buildings in Azerbaijan's capital, Baku, known as the Trump Tower has been extinguished.
Read alsoLarge pharmaceutical plant in Kyiv region catches fire
The fire broke out on the upper floor of the building on Saturday, April 28, and spread to floors 13-20, according to haqqin.az.
Six units of firefighters were engaged in extinguishing the fire.
The building, which was earlier called the Trump Tower, is a 130-meter high tower, which is one of the five highest buildings in Azerbaijan.
haqqin.az
In 2016, when Donald Trump was elected president of the United States, the words "Trump Tower" were removed from the name of the building.