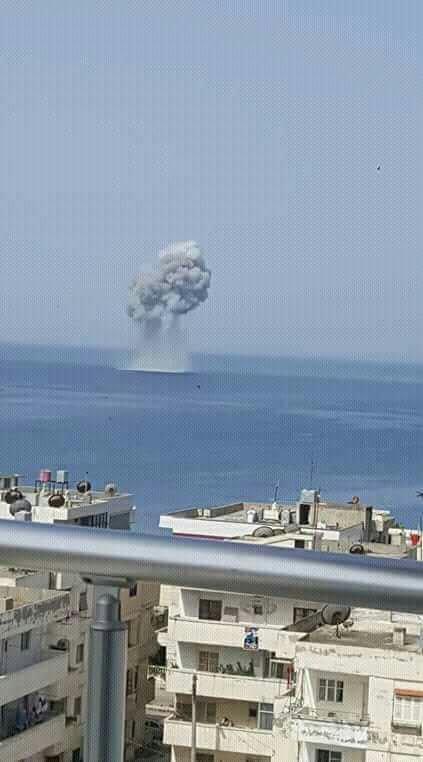 Twitter / michaelh992
A Russian Su-30SM fighter jet has crashed in Syria, the Russian defense ministry confirms.
The plane went down in the Mediterranean Sea after taking off from Khmeimim Airbase Thursday morning, MK.ru reports.
Two crew were killed in the crash, the report says.
Preliminary reports claim a bird may have hit an engine during a take-off, according to RIA Novosti. 
There is no evidence at the moment that the jet has been fired upon.
As UNIAN reported earlier, a Russian An26 transport plane crashed in Syria on March 6, killing all 32 people on board.