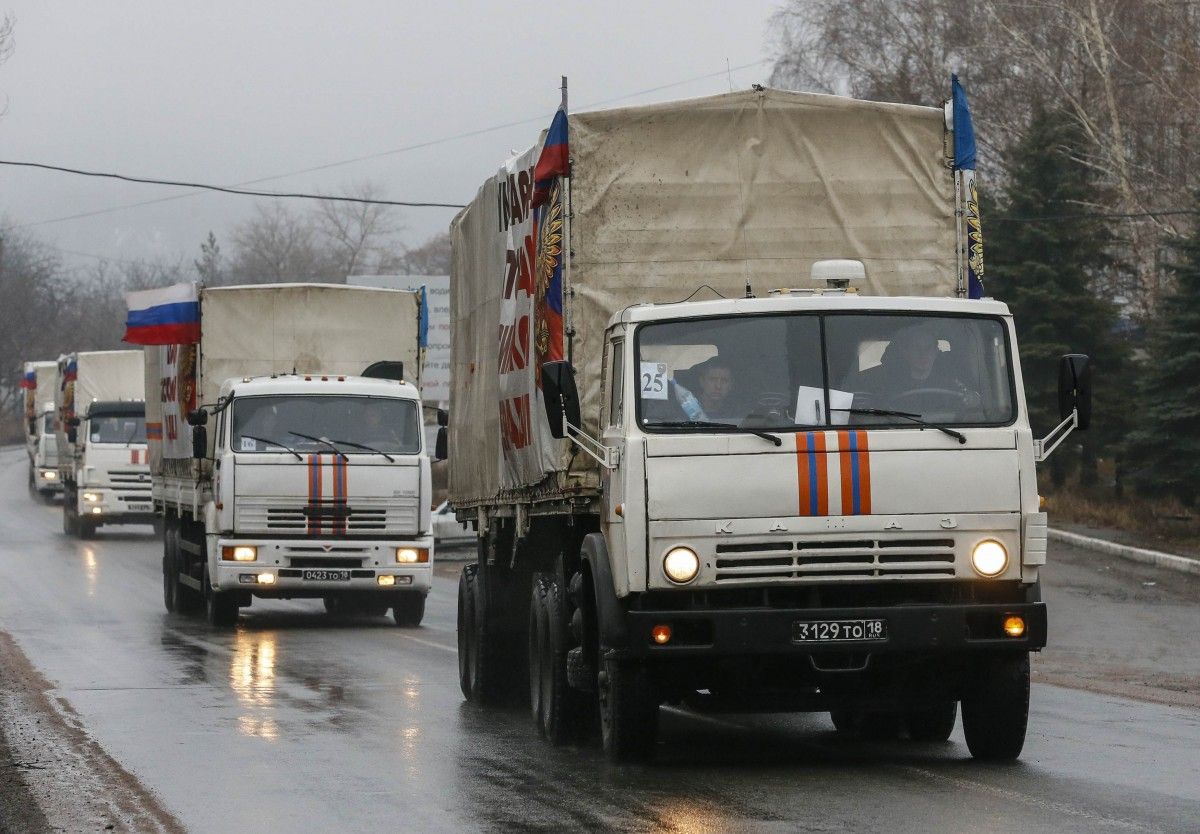 tsn.ua
The U.S. State Department has expressed indignation over another so-called "humanitarian convoy" sent by Russia to Donbas.
"Russia sent another illegal, uninspected convoy across the border into eastern Ukraine on Monday, likely to resupply its forces. Despite Russia's ongoing violation of Ukraine's territorial integrity, ResilientUkraine is becoming stronger and more prosperous," Spokesperson for the U.S. Department of State Heather Nauert wrote on Twitter on May 11, 2018.
Read alsoWFP operations in Ukraine draw to a close – WFP Insight
"Last week Ukraine's Donbas region saw 6,000+ ceasefire violations and 21 Ukrainian soldiers wounded. Russia is fueling the violence; it arms, leads and fights beside anti-government militants. Russia must implement Minsk and end efforts to destabilize Ukraine," she tweeted.
As UNIAN reported earlier, Russian sent the 76th so-called "humanitarian convoy" to occupied Donbas on May 8, 2018. According to the Russian side, the trucks delivered humanitarian goods, including children's food kits, educational literature and medical equipment to residents of Donbas.
The Ukrainian side repeatedly claimed there was evidence that the convoys were used as a decoy to supply militants with weapons, ammunition and anti-tank grenades.