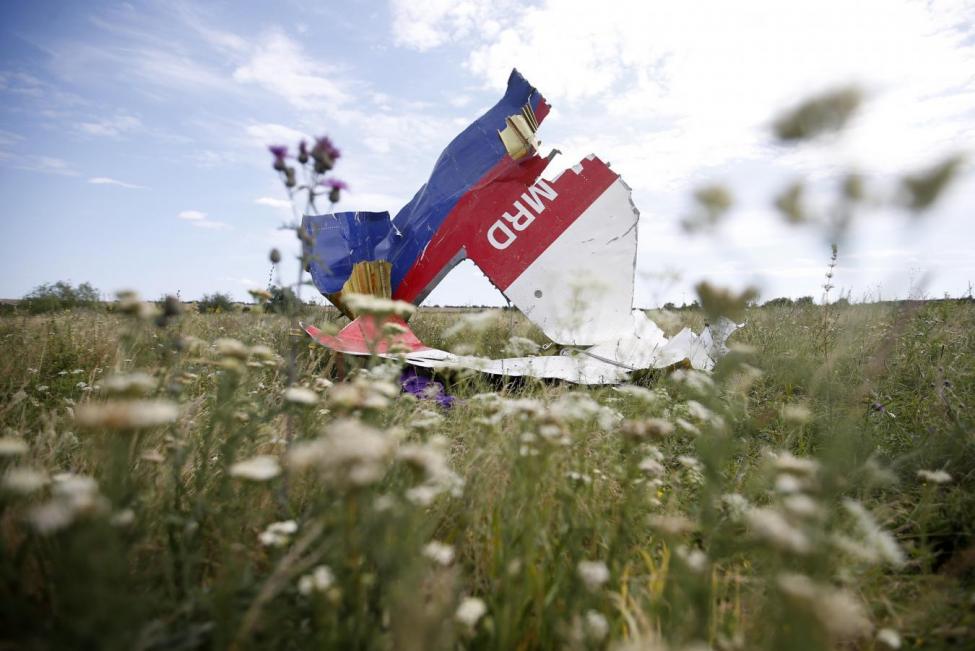 REUTERS
On Friday 8 June, a group of relatives of victims of the downing of flight MH17 held a silent protest in front of the Russian embassy in The Hague, Netherlands.
The protest, timed for the upcoming Russia Day (official date June 12) consisted of temporarily placing 298 empty chairs in the park opposite the embassy, Dutch NOS reported.
The message of the activists to the president, government and people of Russia says: "298 people, 80 of them forever children, have nothing to celebrate today. Their seats remain empty. Those who sealed their fate are silent and look away. "
The protest is initiated by the Working Group on Truth Finding for MH17 that operates independently. Last year – in the same park opposite the embassy – the working group already installed a remembrance bench carrying the message to Russia: "take responsibility and be transparent."
298 lege stoelen, één voor elke passagier in vlucht MH17. Die zijn vandaag neergezet voor de Russische ambassade in Den Haag, door nabestaanden van slachtoffers. Zij vinden dat Rusland het onderzoek naar de vliegramp traineert. → https://t.co/e3jZmvNGxPpic.twitter.com/VqjNHENkNf

— NOS (@NOS) June 8, 2018
The working group message is that they will keep on waiting until Russia hears their call.
As UNIAN reported earlier, prosecutors investigating the downing of flight MH17 over eastern Ukraine in 2014 said on Thursday they had identified the missile used to shoot down the plane as coming from Russia's armed forces.
Following the report by the Joint Investigation Team, Australia and the Netherlands have formally accused Russia of being responsible for downing a Malaysia Airlines passenger jet in 2014.
"On the basis of the [joint investigation team's] conclusions, the Netherlands and Australia are now convinced that Russia is responsible for the deployment of the Buk installation that was used to down MH17," Dutch foreign minister Stef Blok said. "The government is now taking the next step by formally holding Russia accountable."