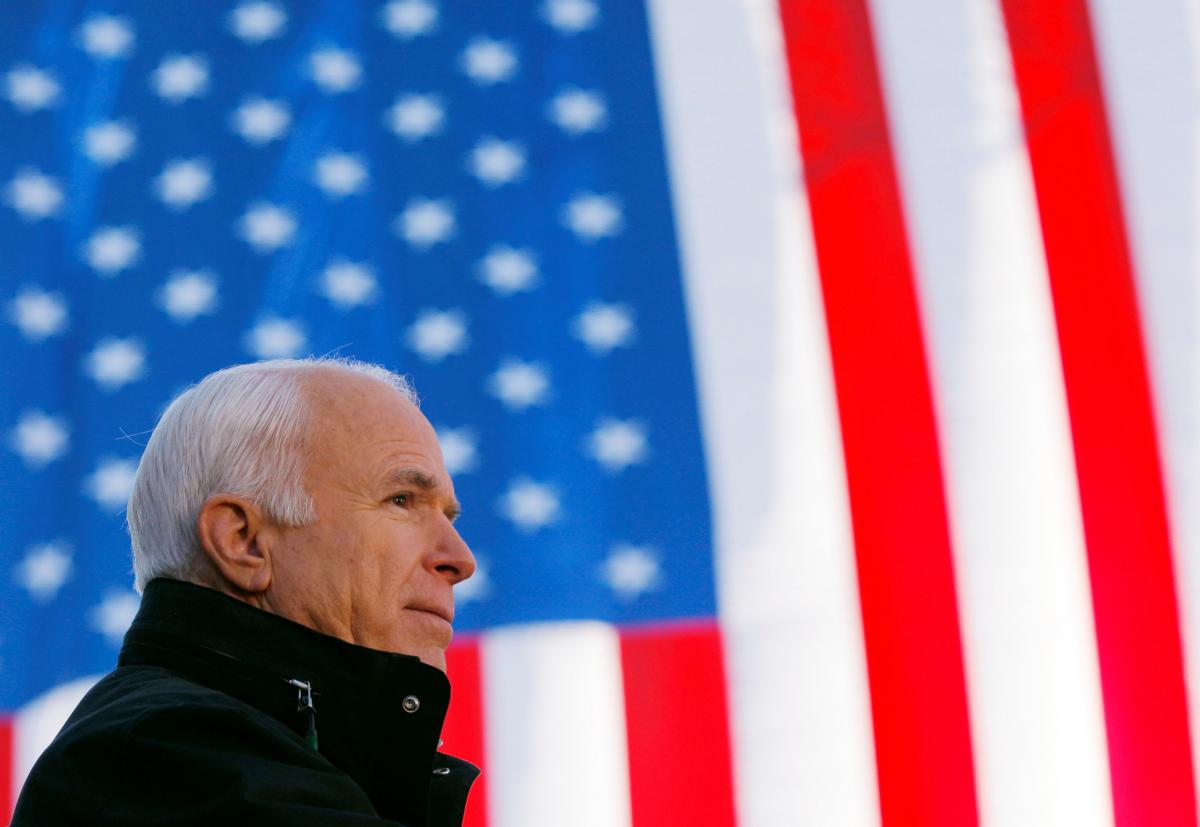 REUTERS
U.S. Senator John McCain, Chairman of the Senate Armed Services Committee, in a statement released Friday assailed President Trump in a harsh statement on the U.S. leader's suggestion that Russia be readmitted to the Group of Seven (G7) nations.
"Vladimir Putin chose to make Russia unworthy of membership in the G-8 by invading Ukraine and annexing Crimea. Nothing he has done since then has changed that most obvious fact. Every day, Russian-led separatist forces are killing Ukrainians in the Donbass. Every day, Putin's forces are helping the Assad regime slaughter the Syrian people. And every day, through assassinations, cyber-attacks, and malign influence, Russia is assaulting democratic institutions all over the world.
Read alsoNATO tells Russia to stop meddling, in first talks since Skripal case - media
The Republican Senator also noted that the U.S. president "has inexplicably shown our adversaries the deference and esteem" while the country's closest allies "are being treated with contempt."
McCain called such attitude "the antithesis of so-called 'principled realism' and a sure path to diminishing America's leadership in the world."
As UNIAN reported earlier, U.S. President Donald Trump called on G7 leaders to reinstate Russia in the Group. "We should have Russia at the negotiating table," he said. Trump's suggestion was backed by the newly-appointed pro-Russian Prime Minister of Italy, Giuseppe Conte, who had earlier already called for the review of Russia sanctions.