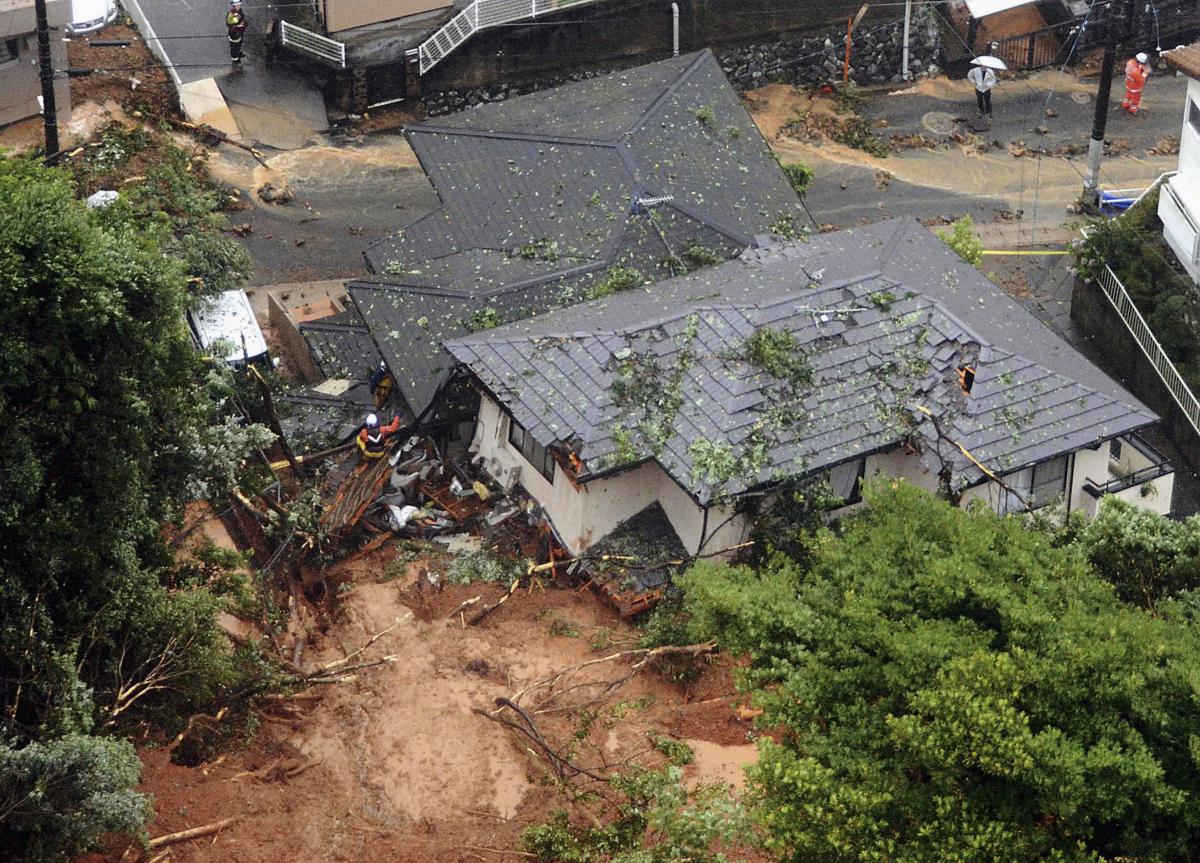 Mandatory credit Kyodo/via REUTERS
Authorities in Japan warn that the death toll may rise in floods and landslides caused by record rainfall in the western part of the country.
Read alsoThree dead, over 200 injured as M6.1 quake hits Japan's Osaka area – media
They say that as of 9:00 pm on Saturday, 49 people have been killed and five found unconscious. At least 48 remain missing, Japan's NHK reported.
Hiroshima prefecture was the hardest hit with 23 people reported dead so far and 21 missing. Eighteen people were killed in Ehime prefecture, and seven are reported missing. Individual fatalities were also reported in Okayama, Hyogo, Kyoto, Shiga, and Fukuoka prefectures.
The people were found unconscious in Hiroshima prefecture, while the others in Okayama prefecture.
The flooding and landslides are hindering rescue operations.