Russia rejects Poland's crash reconstruction bid in Kaczynski probe
11:40, 11 July 2018
World
Russian diplomats claim it is allegedly impossible to do a reconstruction of an airplane from debris at the site "without violating them, changing their appearance and special features."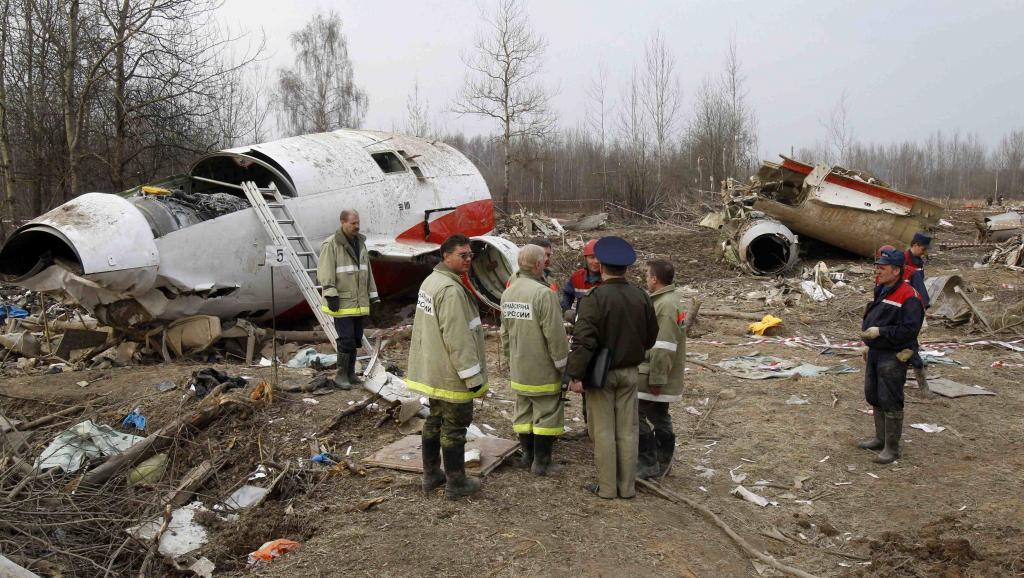 REUTERS
The Russian side has denied Poland's request to carry out a reconstruction of debris from a Tu154 jet that crashed near Smolensk in 2010 killing President Lech Kaczynski and a number of Polish officials.  
That's according to Poland's Defense Ministry Subcommission on re-examination of the air crash, TSN reports.
According to a letter from the Ministry of Foreign Affairs of the Russian Federation dated May 22, 2018, in response to the subcommission's March enquiry, it is impossible to  " reconstruct an airplane from debris at the site "without violating them, changing theirs appearance and special features."
"The position of the Russian side is evidence of bad will or absolute lack of competence in the field of air crash investigation," the subcommission's statement says.
The International Civil Aviation Organization ( ICAO) in its manual recognizes reconstruction as a very important and helpful explanation of the causes of the disaster, the Polish side stresses.
"Clearly professional reconstruction, in accordance with the ICAO recommendations, in no way jeopardizes violation, change of appearance and special features of the elements of the aircraft wreck," the experts conclude. "On the contrary, it is a key procedure for determining the causes of the disaster."
As UNIAN reported earlier, in April 2018, a report by investigators released in Warsaw, said
Polish presidential plane flying to Smolensk, western Russia, in 2010 had been "destroyed mid-air as a result of an explosion."
The commission probing the crash that killed President Lech Kaczynski and 95 others aboard - including top political and military figures - said that the incident was not a result of pilot error.
Air traffic controllers in Smolensk gave the Polish plane crew erroneous information on their approach to landing, the report added.
If you see a spelling error on our site, select it and press Ctrl+Enter