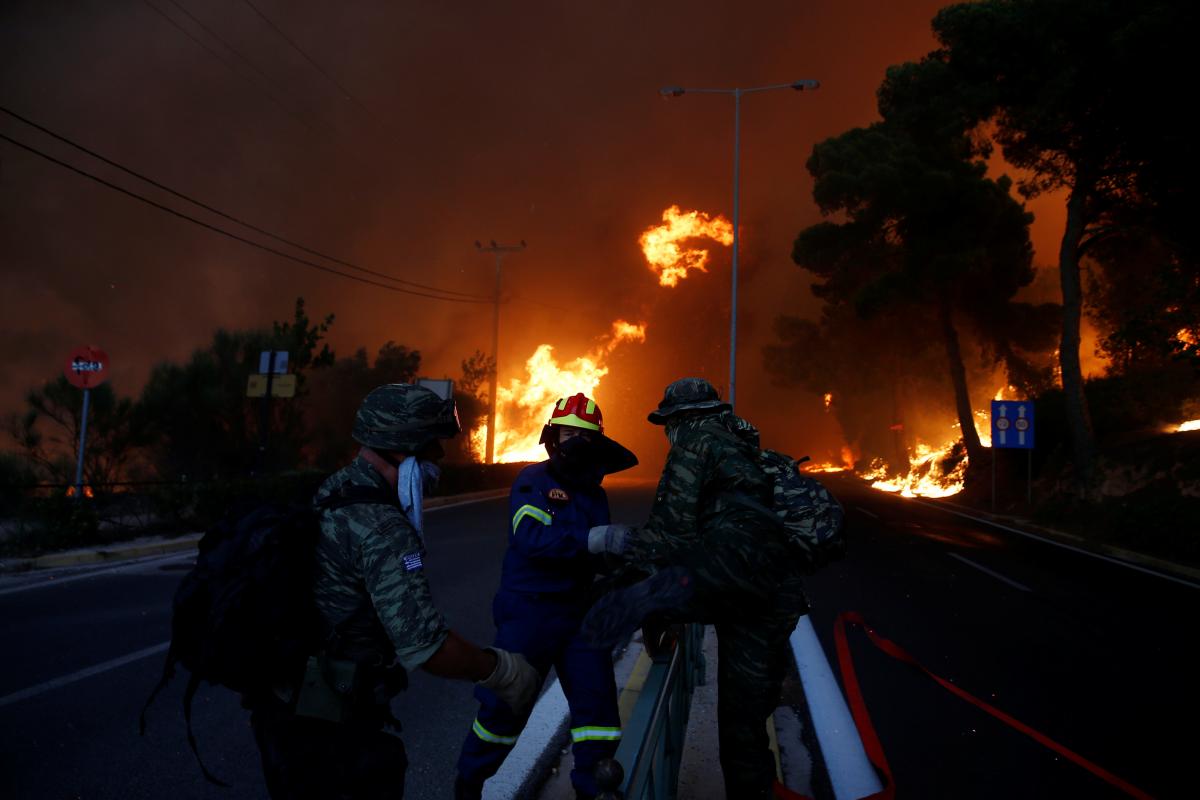 REUTERS
Greece has "serious indications" that a fire that killed at least 83 people near Athens earlier this week was started deliberately, Citizen Protection Minister Nikos Toskas says.
The blaze broke out on Monday and hit coastal villages popular with tourists, according to the BBC.
Some 60 people are still being treated in hospital, 11 in intensive care. Dozens more are missing.
Earlier, rescue workers searching a cliffside in the seaside town of Mati found more human remains.
Read alsoWildfire kills at least 50 near Athens, families flee to beaches – media (Photos)
A large number of the victims were caught close to the cliff as the flames spread rapidly, whipped up by winds as high as 120km/h. Many of the survivors were saved by the sea, but dozens of victims were unable to reach the water.
Toskas also said that another fire that broke out near Athens a few hours earlier but did not cause casualties had been started intentionally.
He added that "climate conditions" in the areas affected by fire were "extreme due to climate change".
The minister argued that the actions of some residents had closed the roads to the beach.
"This is a crime from the past," he said. "This coast of Athens, all these properties, the majority are without a license, and they have occupied the coast without rules."
Read alsoGreece decides to expel Russian diplomats – media
As UNIAN reported earlier, Greece-Russia relations saw an abrupt souring following Athens's announcement in July that it would expel two Russian diplomats for attempting to undermine the landmark accord settling the 27-year-old name row between Greece and Macedonia.
The investigatory journalism body the Organised Crime and Corruption project earlier published an explosive report that detailed the "strong subversive propaganda and intelligence activity" Macedonia has been subjected to by a Kremlin that also sees the strategic state as crucial to its European gas pipelines. And in Greece, Russian agents bent on penetrating the country's intelligence and armed forces have also been accused of bribery.