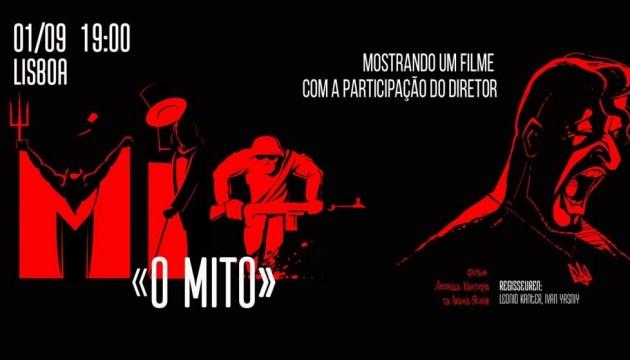 Screenshot
"Myth," a Ukrainian documentary by Leonid Kanter and Ivan Yasnii, has become a winner at the Figueira Film Art Festival, which took place from August 27 to September 2 in the Portuguese city of Figueira.
"Myth" tells a story of life and death of Vasyl Slipak, an internationally-acclaimed opera singer, one of the world's best baritones, who lived and worked in France for 19 years, where he was a soloist of the Paris Opera House, and who volunteered to defend Ukraine from Russian aggression, and was killed in Donbas.
The film combines documentary footage and animation, created by Ukrainian cartoonist Yuri Zhuravel.
Read alsoPoroshenko awards Vasyl Slipak Order for Courage
"Since Russia started its aggressive actions against Ukraine he quit his European career and returned to Ukraine (as a volunteer soldier) to defend his homeland. He died in the ranks of the ultranationalist group Right Sector at the frontline in the Donetsk region," wrote a Ukrainian military journalist Yuriy Butusov. "His nom de guerre was Myth - a shortened version from Mephistopheles (the Faust opera). He was not a professional soldier, he was a singer..."
One of volunteers, who were fighting together with Slipak, said the opera singer was shot dead from a sniper's full-bore rifle near the village of Luhanske.