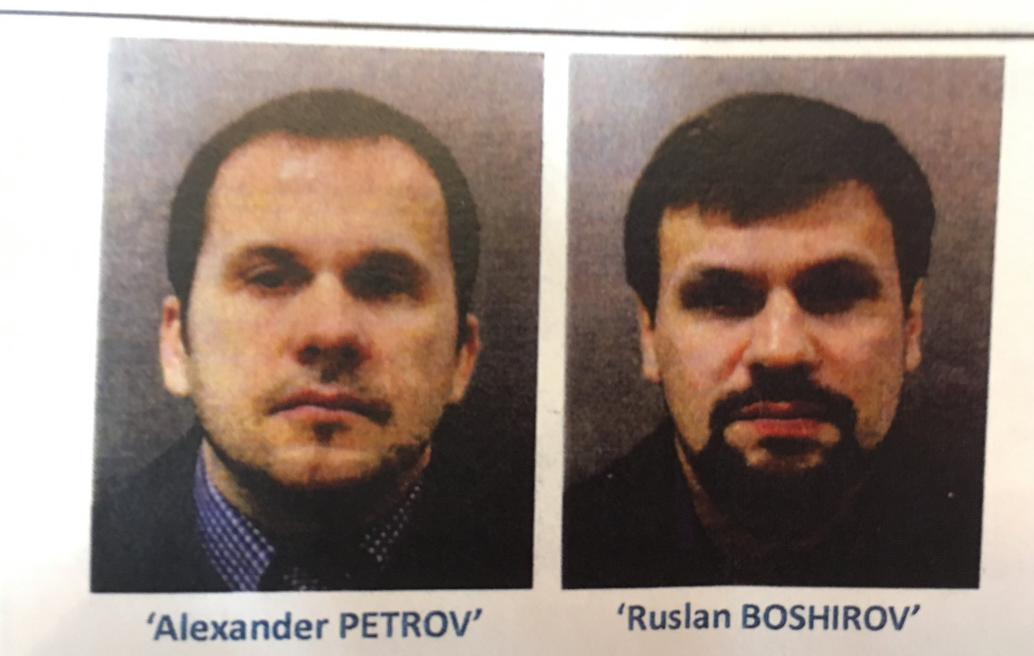 twitter.com/BBCDanielS
Two Russian nationals have been named as suspects in the poisoning of former Russian spy Sergei Skripal and his daughter Yulia.
There is "sufficient evidence" to charge Alexander Petrov and Ruslan Boshirov over the attack in Salisbury, British police and prosecutors say, according to the BBC.
They are thought to have been using the names as aliases and are about 40.
Mr Skripal, 66, and his daughter Yulia, 33, were poisoned with nerve agent Novichok in March.
Sue Hemming, the Crown Prosecutors Service director of legal services, said there was enough evidence "to provide a realistic prospect of conviction" and that "it is clearly in the public interest to charge Alexander Petrov and Ruslan Boshirov."
Read alsoAmesbury poisoning substance was Novichok, experts confirm
Metropolitan Police say they arrived at Gatwick Airport from Moscow on March 2 and stayed at the City Stay Hotel in Bow Road, east London before travelling to Salisbury on March 4, where Mr Skripal's front door was contaminated with Novichok.
The offences include conspiracy to murder Sergei Skripal; the attempted murder of Sergei Skripal, Yulia Skripal and Nick Bailey; the use and possession of Novichok contrary to the Chemical Weapons Act; and causing grievous bodily harm with intent to Yulia Skripal and Nick Bailey.
Prime Minister Theresa May is to make a statement in the House of Commons later to update MPs on the investigation, Downing Street has said.