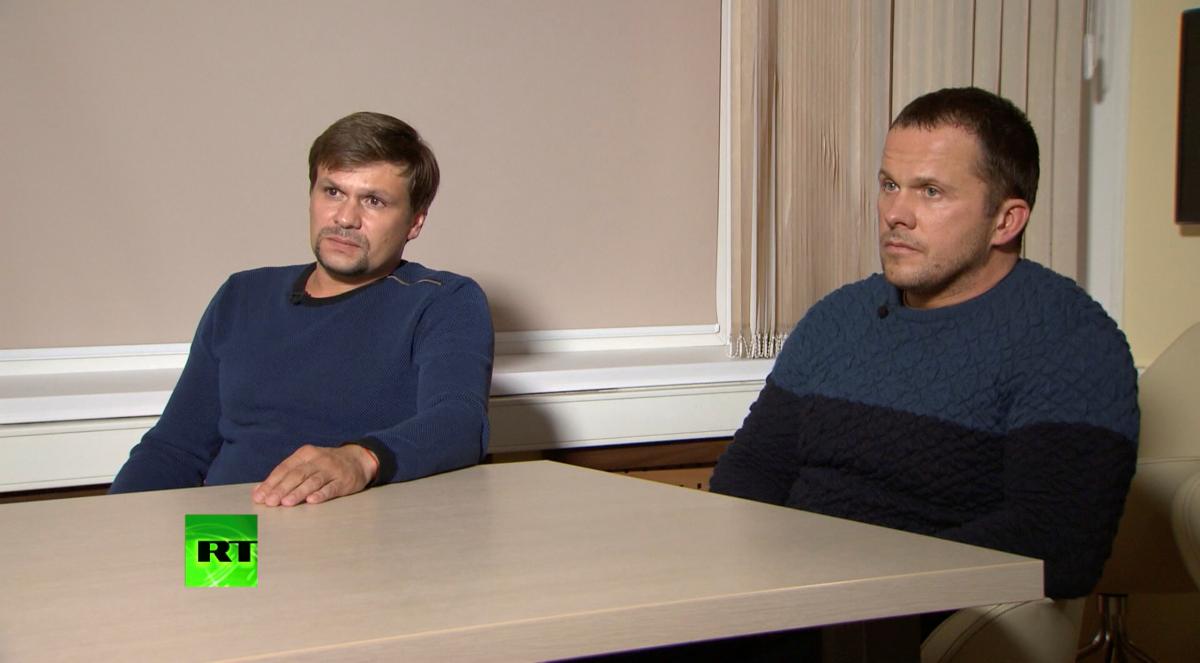 REUTERS
The FSB Russian Federal Security Service has detained a border guard service operative in the North-West region district and an officer of one of the Federal Tax Agency's units.
The first one is believed to have sold information about border crossings of the two Salisbury poisoning suspects Mishkin and Chepiga aka "Petrov" and "Boshirov", as well as a number of other persons, Rosbalt reported, citing a source familiar with the investigation.
The arrests took place as part of a special raid to prevent leaks from confidential government databases. Over 60 searches were carried out.
A number of cases have been initiated under the Criminal Code's Article 183 (illegal receipt and disclosure of information constituting commercial, tax or bank secrecy), Article 203 (abuse of authority by a private detective), and Article 137 (violation of privacy).
However, according to the source, all the criminal cases initiated are in no way connected with "Salisbury tourists."
Read alsoThe Telegraph: New sanctions to be imposed following Salisbury nerve attack
"They deal with information leaks related to other persons," the agency source said.
As UNIAN reported earlier, two senior GRU operatives - now identified as Colonel Anatoliy Chepiga and Alexander Mishkin, a military doctor - were despatched to Salisbury to carry out the novichok nerve agent attack against a spy turncoat Sergei Skripal on March 4. Russia has formally denied any involvement.
Colonel Sergei Skripal and his daughter Yulia, 33, survived the attack where a military grade nerve agent was smeared on a front door handle of Mr Skripal's Salisbury house.
However, Dawn Sturgess, a local resident, died when she sprayed on herself the nerve agent contained in a fake perfume bottle that the hitmen got rid of.
Chepiga and Mishkin - under the fake personas of Ruslan Boshirov and Alexander Petrov - have been charged in absentia with the nerve agent attack.