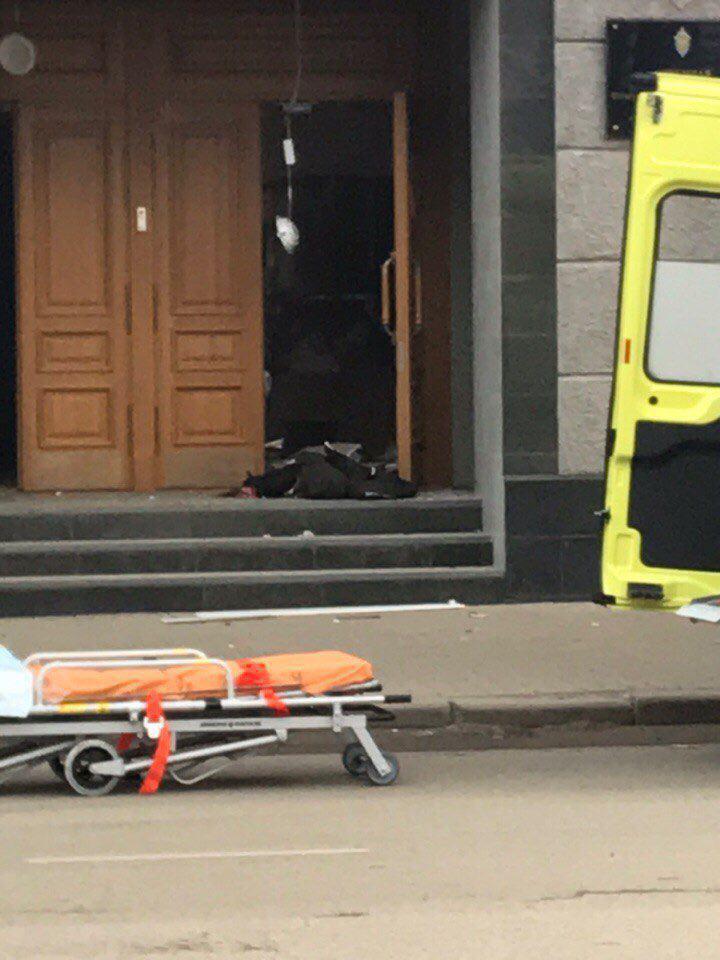 Telegram channel Mash
One person has been killed in an explosion that rocked the entrance to the FSB Security Service HQ in the Russian town of Arkhangelsk.
According to preliminary data, the explosive device detonated between the first and second doors, by the metal detector, Mash Telegram channel reported.
The crime scene investigation team arrived at the scene. People have been evacuated from the building.
As UNIAN reported earlier, incosnistencies were revealed in the official version of the investigation into the mass shooting in the occupied Crimea's Kerch College which claims that the attacker, a local student Vladislav Roslyakov, acted alone. Ukraine's Information Resistance OSINT group suggests it was Russian security services who masterminded the attack.