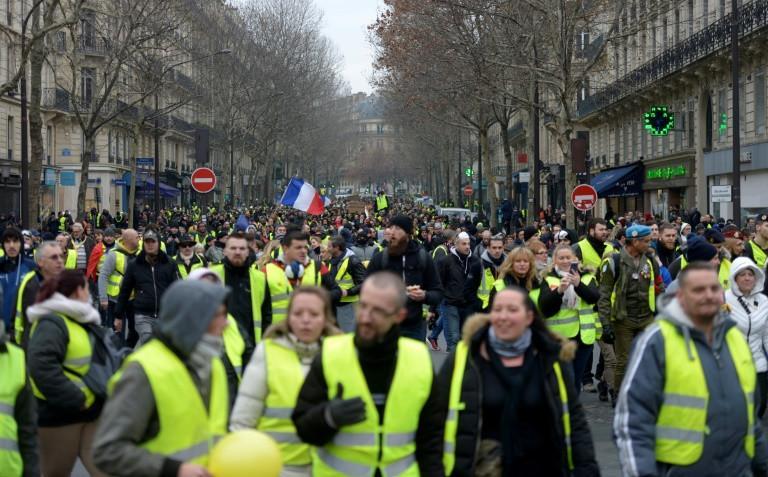 Pulse Ghana
The French government reported that the "yellow vests" movement is receiving support from abroad, that's according to a Cabinet spokesman, Benjamin Griveaux.
 Some demonstrators who commit acts of violence belong to the ultra-left camp, while some – to the ultra-right camp. "The fact that someone puts on a yellow vest doesn't mean they share the same ideas," Griveaux said Wednesday, Jan 9, Deutsche Welle wrote.
The government's spokesman, in particular, was critical of the coverage of the rallies by Russia's RT.
"We are also aware of the approval [of the protests] by some propaganda tools that I don't want to call 'media', such as Russia Today," the official said, pointing out that some demonstrators believe this TV channel is, on the contrary, the only free media outlet.
Read also"Russian World" supporters fly "DPR" flag at yellow vest protest in Paris
Besides, Griveaux drew attention to the fact that some members of the Italian government openly expressed moral support to French protesters. On Monday, January 7, a member of the 5-Star right-wing populist movement which is part of Italy's ruling coalition, Luigi di Maio, expressed solidarity with the "yellow vests." Their partner in government, the right-wing "League" party, whose member is interior minister Matteo Salvini, condemned the violence, but generally supported the protests.