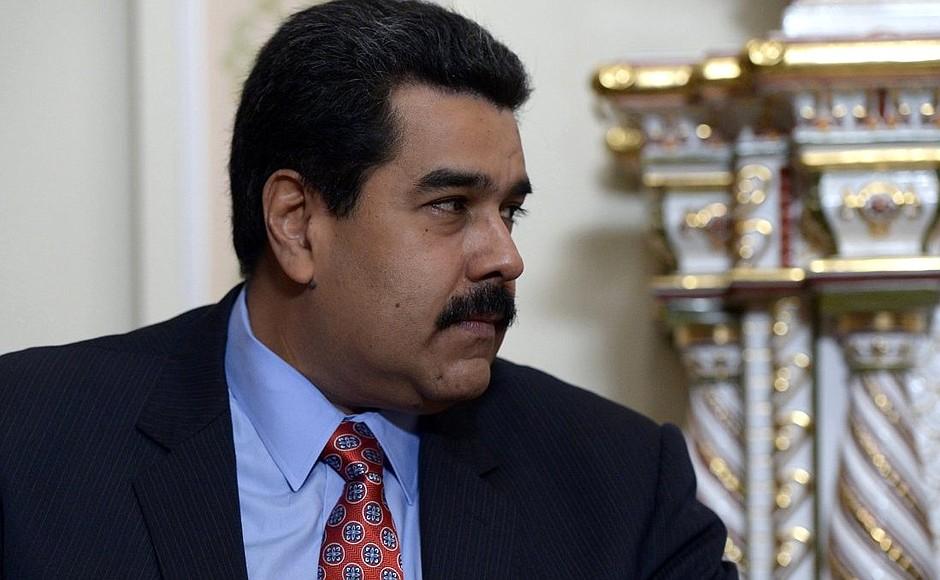 Kremlin.ru
Venezuela's top military envoy to the United States defected from the government of President Nicolas Maduro on Saturday, as the South American nation said the two countries had scaled back their diplomatic missions to skeleton staff.
The diplomatic friction and defection was triggered by U.S. recognition of opposition leader Juan Guaido as Venezuela's interim president. Washington, Canada and most Latin American nations said Maduro's second-term election win was fraudulent, according to Reuters.
"The top brass of the military and the executive branch are holding the armed forces hostage. There are many, many who are unhappy," Silva said in a video address. "My message to the armed forces is, 'Don't mistreat your people.' We were given arms to defend the sovereignty of our nation. They never, never trained us to say, 'This is for you to attack your people, to defend the current government in power."
Read alsoContractors of Russia's PMC Wagner beef up security for Venezuela's Maduro – media
While small rebellions against Maduro have broken out in Venezuela's armed forces in recent months, there has been no large scale military uprising against him.
Guaido welcomed Silva in a message on Twitter and encouraged others to follow his example. In a tweet, Venezuela's Defense Ministry called Silva a coward, posting a picture of him emblazoned with the word "traitor" across it in red capital letters.
A 72-hour deadline issued by Maduro for U.S. embassy personnel to leave Caracas expired on Saturday, after the embattled socialist leader broke off bilateral relations on Wednesday.
Some U.S. embassy staff left Caracas on Friday, and Venezuela was withdrawing staff from Washington on Saturday, Venezuela's foreign ministry said in a statement.
However, Maduro softened his demand that all U.S. embassy staff withdraw by Saturday.
Instead, the two countries will seek an agreement to replace the embassies with "Interest Offices" in their respective capitals within 30 days, the statement said. For decades, diplomacy between Cuba and the United States was represented by an interest section.
If the two sides fail to reach an agreement, the remaining diplomatic staff will have to leave and the missions will close.