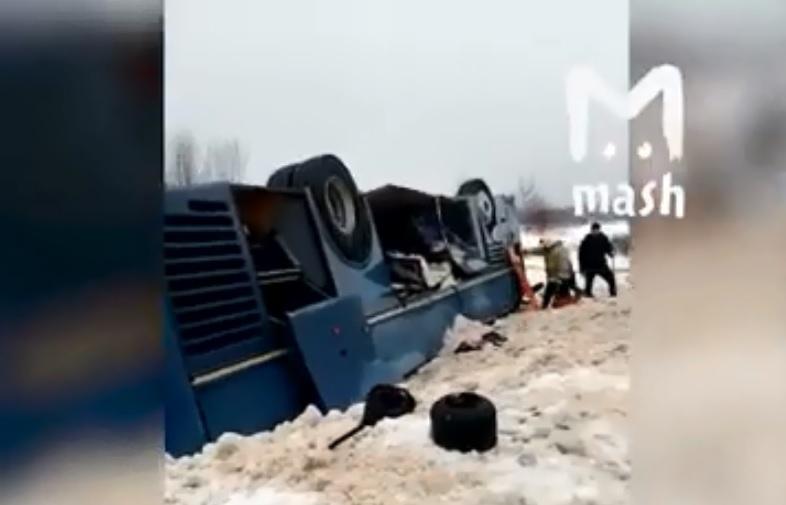 The incident occurred on February 3 / Screenshot from Mash's Telegram channel
At least seven people have been killed as a bus with children overturned in Russia's Kaluga Oblast on Sunday, February 3.
There were 25 children and 16 adults in the bus, according to the Telegram channel Mash.
The incident occurred at 9:15 a.m. on the Kaluga-Vyazma highway.
Read alsoFootage emerges of Russia's Tu-22M3 bomber crash
The children accompanied by parents from the town of Yartsevo in Russia's Smolensk Oblast were travelling to Kaluga to take part in dancing competitions.
Four of the killed are reportedly children.
Some passengers are still blocked in the bus. Some of them are in serious condition.