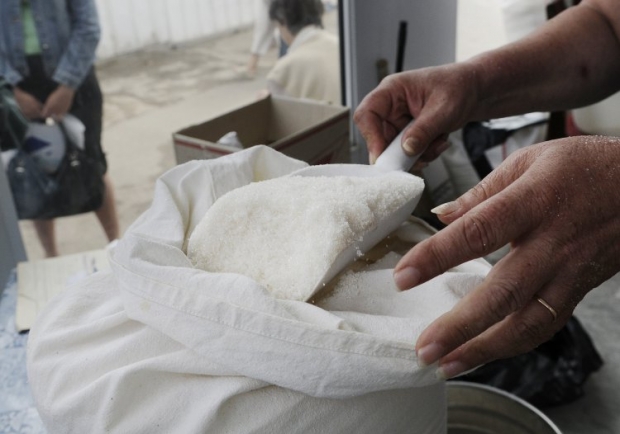 Interim Governor of Russia's Kaluga oblast Anatoliy Artamonov advises against producing jam amid a sugar deficit / Photo from UNIAN
"It [jam] is absolutely unhealthy. Nothing but harm. You'd better freeze [berries], everybody's got a fridge," Artamonov said.
Kaluga24.tv claims that the sugar deficit and price hikes are due to the beginning of the season when households produce jam. According to the news portal, the price of sugar in the oblast grew by 1.5-2% over the week.
It's difficult to buy sugar even at increased prices in the oblast's northern districts now, and this is the case in the Magnit retail chain, Minister for Competitive Policy and Tariffs Nikolai Vladimirov said at a working meeting of the local government.
Chief of the local department of the Federal Antimonopoly Service Dmitry Karetin in turn said that it was a sugar supplier from Tambov oblast who is to blame for the sugar deficit and an increase in its price. All respective materials have been sent to the Federal Antimonopoly Service. According to Karetin, he has communicated with the service's acting head in person "to urgently and immediately take measures against that supplier."