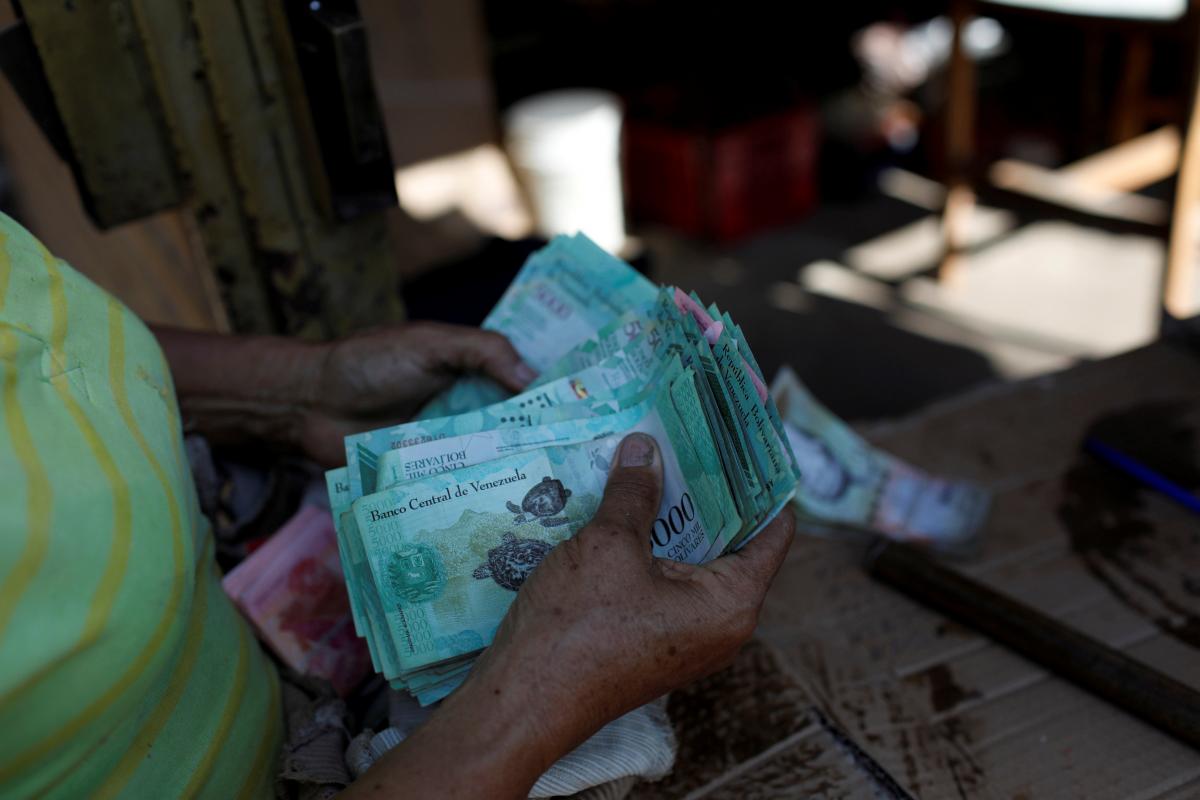 REUTERS
Officials in Nicolas Maduro's regime told a group of executives representing about 50 consumer companies to open bank accounts in Russia, Turkey, China and India and to begin building relationships with suppliers in those countries, according to two people with direct knowledge of the meeting.
The Finance Ministry will host workshops so that executives learn how to open the foreign accounts, one person said. The companies were also warned that attempts to disrupt production to destabilize the government would trigger reprisals, according to Bloomberg
The executives were told not to raise prices since inflation has allegedly begun to decelerate, the two sources said. A model of price increases tied to Venezuela's official exchange rate is being studied, the government officials said.
Read alsoRussia-made combat helicopter crashes in Venezuela
Maduro's government is scrambling to try to work around U.S. sanctions and asset freezes that are crippling state finances and curtailing Venezuela's ability to operate in the global financial system. Restricted access to raw materials, price controls and a lack of dollars to import goods have already prompted multinational companies to leave the troubled nation.
The sudden emergence of Juan Guaido, the opposition head of the National Assembly, and the global support he's received recognizing him as the legitimate leader of Venezuela, has given business leaders and investors renewed optimism that an end to the two-decade socialist regime could be near. Still, Maduro continues to control nearly all levers of the state at home.
Maduro continues to enjoy international support from China, Russia and Turkey while India has become a key buyer of its crude oil that was previously shipped to the U.S.
In October, private banks were encouraged by the monetary authority to open accounts with Moscow-based Evrofinance Mosnarbank in order to clear international transactions. The bank is half owned by the Venezuelan state with the remainder in the hands of Russia's VTB Group and Gazprombank.