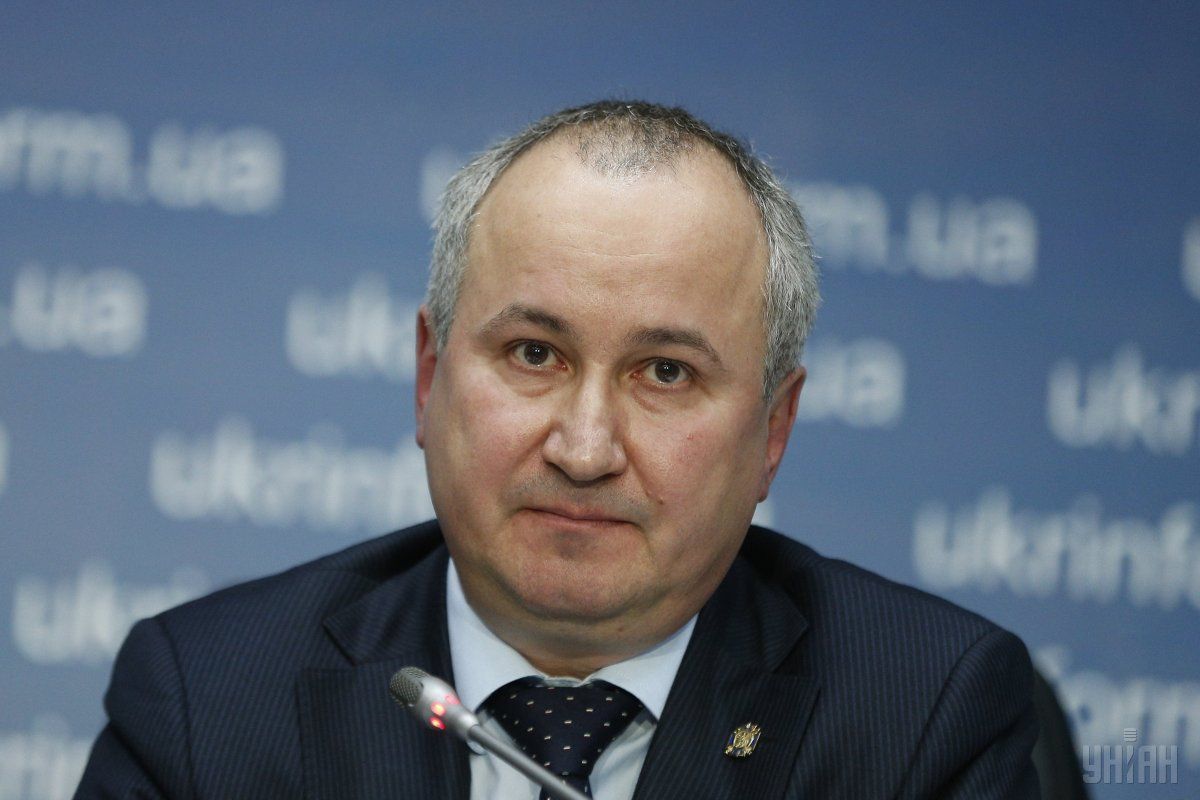 Photo from UNIAN
The Security Service of Ukraine on Thursday released a report debunking a "journalistic investigation" that was published earlier the same day claiming a "Ukrainian PMC" is operating in Syria.
The SBU sources had earlier tipped the agency, in January this year, about the fake piece being drafted, the press service wrote.
After a series of revealing briefings by the SBU about clandestine activities and crimes of Wagner PMC, the special unit of the Russian military intel, in Ukraine, Syria, Sudan and Central African Republic, including about the involvement of mercenaries in the murder of Russian journalists, Russian secret services tried to fabricate an 'adequate response'.
To this end, the notorious Federal News Agency (FNA), controlled by Yevgeny Prigozhin, was tasked to prepare a fake investigation about "Ukrainian presence" in Syria.
Read alsoWagner PMC part of Russian military intel, IDs of "mercenaries" confirm – Ukraine security chief
The first attempt was made with the help of FAN's affiliate, so-called "ANNA-News" news agency in early February 2019, which was a failure. Staged photographs of training of local militants in Syria, allegedly involving the fighters of non-existent Ukrainian PMC "Vega", failed to get to mainstream news.
Subsequently, several information hubs outside Russia received a proposal from FAN representatives - to conduct, for monetary reward but on based on FAN data, 'independent journalistic investigation' concerning the mythical Ukrainian PMC "Vega" activity in Syria.
The SBU has decided to reveal additional information about the role of the Russian military intel in spreading fake news about "Ukrainian PMC Vega".
It is noted that private military companies are outlawed in Ukraine.  VEGA STRATEGIC SERVICES LLC was, indeed, registered in Mykolaiv in 2011, by a citizen of Ukraine A. Smolin, but has nothing to do with 'private military companies'. The LLC's scope of activity is related to the work of private security firms and related services. 
Read alsoContractors of Russia's PMC Wagner beef up security for Venezuela's Maduro – media
In 2013, the company ceased operations in Ukraine after Smolin moved to Russia. At the same time, information available to the SBU suggests that in early 2014, the company's Moscow branch, headed by a citizen of Ukraine, D. Gynikashvili was actively used by representatives of Russian secret services as a structure for recruiting Russian mercenaries to take part in hostilities in Ukraine.
Secondly, Dmitriy Gynikashvili, DOB 17.07.1987, has been in the SBU spotlight since 2011, as the head of the pro-Russian NGO "227. Not a Step Backward". In September 2013, Gynikashvili left for Moscow, where he joined the so-called "Slavic Corps" and personally took part in hostilities in Syria. At the end of 2014, he was deployed to Donbas as a member of Wagner PMC, and in 2016-2017 – to Syria. From 2017, Gynikashvili has been an instructor in another unofficial structure of Russian Military Intelligence, the so-called 'Volk' International Centre for Combat and Special Training (based in Rostov-on-Don). The said Centre is actively used by the military intel for recruiting agents on the territory of European countries under the cover of holding special meetings of members of foreign paramilitary structures, SBU says.
The activities of the Centre and the instructor Gynikashvili were described in detail by the Ukrainian volunteer community "Ikhatemnet_M0209" in March this year. Throughout 2017-2018, other mercenaries of Wagner PMC from among Russian citizens, residents of the Rostov region, were involved in working with the said Centre: Gusev Evgeniy Fedorovich, DOB 05.10.1987; Tropin Evgeniy Anatolyevich, DOB 03.03.1981; and Frank Alexander Alexandrovych, DOB 03.07.1985
Read alsoRussian journalists killed in Africa had footage about Russia's PMC Wagner bases – media
The Security Service of Ukraine has already prepared relevant reports to brief partner intelligence agencies in the EU on the activities of Russian military intel under the cover of "Volk" Centre.
Thirdly, the SBU reports that Mr Smolin left for Russia in 2012 after accumulating huge debts in Ukraine. Throughout 2014, he tried to revive his Mykolaiv-based contacts via email, offering acquaintances "employment in a Russian private military company". To this end, he was sending questionnaires, where a significant number of questions focused on the attitude of the respondents to the annexation of the Crimean Autonomy and willingness to engage in hostilities in Donbas as part of the Russian illegal armed groups.
According to SBU data, sine 2016, Smolin has been using Russian private security agencies under his control to recruit mercenaries to Wagner PMC.
Accordingly, fake information that the FSB fed the media with about the functioning of the Ukrainian PMC "Vega" in Syria is untrue, the SBU stresses.
Smolin and Gynikashvili left Ukraine before 2014 and have long been actively cooperating with Russian military intelligence.
As SBU Head Vasyl Hrytsak noted: "Members of the terrorist syndicate of Russian special services called Wagner PMC have no citizenship. Over the past few years, the SBU has shed light on hundreds of mercenaries of this unofficial unit of the Russian military intelligence, which includes natives of Ukraine, Belarus, Moldova, Kazakhstan, Serbia, and other countries. The only thing that unites them is willingness to kill - anyone, in any part of the world – on Kremlin's instructions and for its money. And no Russian fake news can any longer hide this truth from the global community."