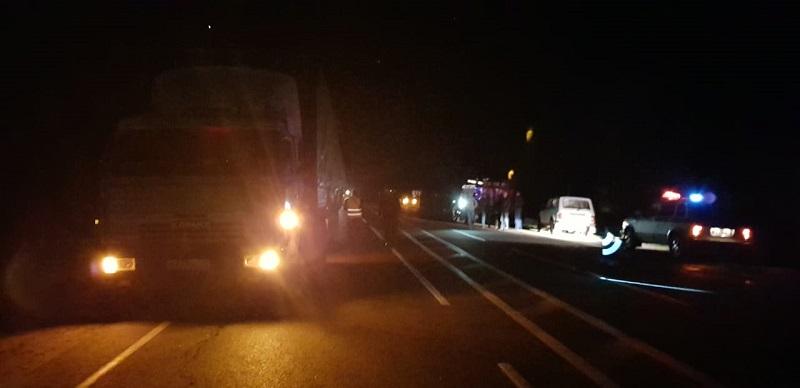 One of the injured is in a critical condition / Photo from ria57.ru
Fifteen Ukrainian citizens have been injured in a road accident in Russia's Oryol Oblast when a bus carrying 52 Ukrainians collided with a truck in the early hours of April 30.
"Fifteen citizens of Ukraine have been injured in a road accident," Deputy Director-General for Consular Service and Head of the Consular Support Department at Ukraine's Foreign Ministry Vasyl Kyrylych told UNIAN.
One of the injured is in a critical condition in Kromy district hospital, another two are in Oryol regional hospital. Others have been released from hospital after they received first medical aid.
Read alsoOne killed, another three injured as Ukrainian shuttle buses collide in Slovenia (Photo)
The remaining passengers have been accommodated in hotels in the city of Oryol.
"The consul is in touch with the local department of Russia's Ministry of Internal Affairs and the Ministry of Emergency Situations. Relatives of the victims have been informed," Kyrylych said.
The accident occurred at 01:00 local time on April 30. Citizens of Ukraine were injured in a bus-truck collision in Kromy district, Oryol Oblast, the Russian Federation. After the collision, the bus overturned into a ditch.
According to first reports by Russian media, there were 21 injured.