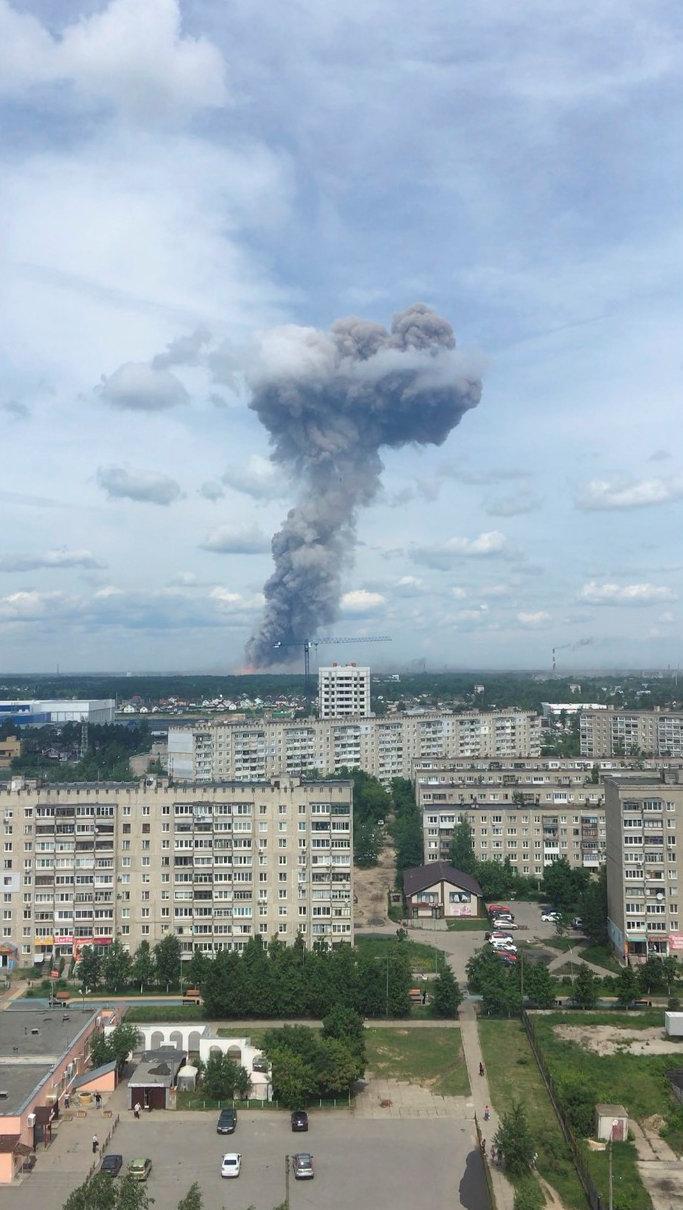 REUTERS
Blasts at the Kristall explosives plant in Dzerzhinsk in Russia's Nizhny Novgorod region on Saturday, June 1, damaged 180 residential buildings, as well as those of social facilities.
Read alsoBlast rocks Russian military academy (Video)
"According to the latest data, about 180 apartment buildings have been damaged, as well as several dozens of social facilites, there are also glass breaks reported," Informator wrote, referring to the city administration' press service.
Some 42 people have been injured in the explosion at Kristall, while four of them are in serious condition.
Law enforcers have opened a criminal case on violation of safety rules in the workshop for the production of TNT.
According to rescuers, there were three explosions, rather than two.
In addition, the authorities of the Nizhny Novgorod region declared a state of emergency in the city of Dzerzhinsk and three nearby villages (Pyra, Zhyolnino, and Lesnoy Kordon).