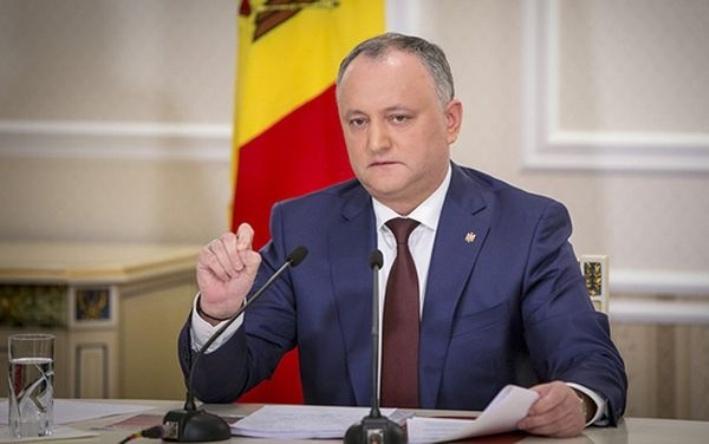 a-tv.md
The Constitutional Court of Moldova has effectively suspended President Igor Dodon from office.
Presidential powers have been delegated to former Prime Minister Pavel Filip, a local publication Newsmaker.md reports.
The Constitutional Court's move followed Dodon's failure to dissolve Parliament, which is a violation of the Basic Law.
 "Pavel Filip will appeal to the Constitutional Court to determine the circumstances justifying the dissolution of the parliament of the 10th convocation," the court decision notes.
The Constitutional Court judges stressed that the decision was final and not subject to appeal.
Read alsoProtests planned as Moldovan Parliament says state "seized", forms new government
It is noted that an hour before his dismissal, Dodon wrote on his Facebook page that the Democratic Party was not going to peacefully hand over power to the legitimate parliamentary majority and the legitimate government. And this is despite the fact that parliamentary moves on Saturday and the newly formed government were supported by an overwhelming majority of citizens and recognized by Moldova's foreign partners "from the West and the East," the publication wrote.
Dodon said he would appeal to the international community to mediate in the process of a peaceful transfer of power and/or call on the people of Moldova for "unprecedented mobilization" and peaceful protests.