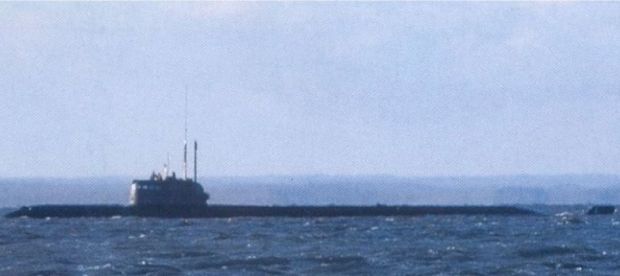 bmpd.livejournal.com
Russian president's Press Secretary Dmitry Peskov has said information related to the death of 14 submariners is a "state secret."
"The commander-in-chief has all the information. But, of course, this information cannot be made public. It belongs to the category of top-secret data, so it is absolutely normal that it is not being disclosed," he told journalists, answering a question about the details of the incident, the site of the tragedy, and the type of submarine affected, according to an UNIAN correspondent in Russia.
Peskov stressed no secret data were planned to be disclosed in the future.
Read alsoRFE/RL: Fourteen killed in fire on Russian Navy submersible
To clarify the submarine's tasks, Peskov said this question should be addressed to the Ministry of Defense, as well as the question of whether the names of the victims will be made public.
"You know, there were heroic actions of the crew to rescue this ship. The information was provided on time," Peskov said, answering the question on why the military agency reported the tragedy the day after it had occurred.
He stressed Russian President Vladimir Putin, as supreme commander, was immediately briefed on the accident.
According to Peskov, the decision to declare Federal mourning day for the death of submariners in the Barents Sea has not yet been made.
When asked whether Putin would meet with the relatives of the victims, Peskov said: "You know that Defense Minister [Sergey] Shoygu went to Severomorsk on behalf of the president."
As UNIAN reported earlier, Russia's Defense Ministry said a fire on one of its deep-sea research submersibles had killed 14 crew members.