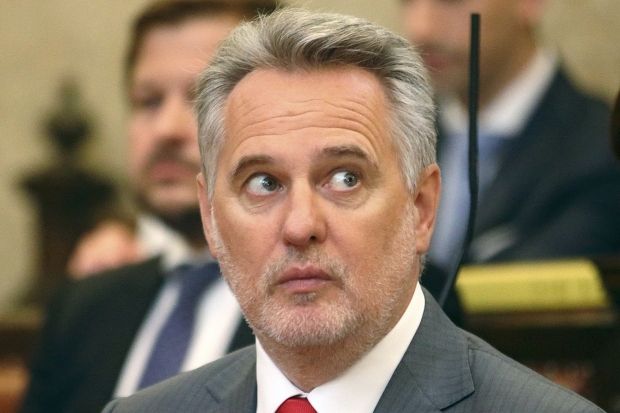 REUTERS
Austria's Ministry of Foreign Affairs (MFA) is checking if Ukrainian oligarch Dmytro Firtash's extradition to the United States of America is in line with the country's national interest.
The Foreign Ministry should present its official conclusion on this issue to the Austrian Ministry of Justice, the Deutsche Welle's Ukrainian service reported with reference to the Austrian Ministry of Justice.
Read alsoMedvedchuk reportedly buys 80% of TV Channel Inter from fugitive oligarch Firtash – media
According to the Austrian legislation, the Justice Minister should make a decision "taking into account the interests and international obligations of the Republic of Austria." It is from this point of view that the MFA should assess the extradition.
At the same time, the Austrian Foreign Ministry did not clarify the time frame for the consideration of the issue and whether respective consultations were being held with Washington.
As UNIAN reported earlier, the case against Firtash was opened in 2014. He is suspected of bribery. He is accused of paying US$18.5 million to Indian officials for mining titanium ore, which they then planned to sell in the United States. In the same year, at the request of the U.S. Department of Justice, he was detained, but soon he was released from custody on a record EUR 125 million bail.
On June 25, 2019, Austria's Supreme Court gave the green light to Firtash's extradition to the United States.
If the oligarch is found guilty in the United States, he is facing up to 50 years in prison and confiscation of all property.