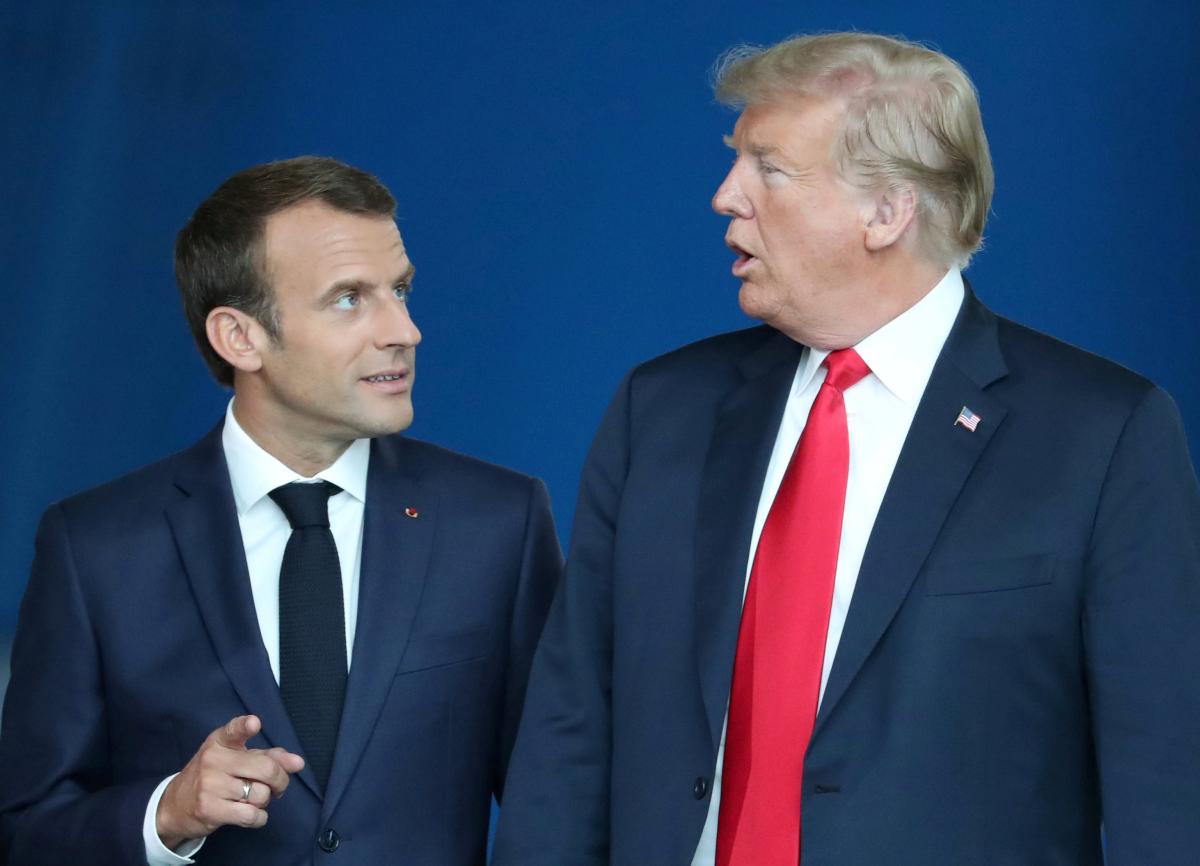 REUTERS
U.S. President Donald Trump has accused French President Emmanuel Macron of "foolishness" over a digital services tax, and hinted that he would tax French wine in retaliation.
Mr Trump voiced his anger in a Tweet on Friday, in response to French plans to tax multinational firms like Google, according to BBC.
French authorities argue that the firms pay little or no corporate tax in countries where they are not based.
"France just put a digital tax on our great American technology companies. If anybody taxes them, it should be their home Country, the US," Mr Trump wrote on Twitter.
"We will announce a substantial reciprocal action on Macron's foolishness shortly. I've always said American wine is better than French wine!"
The U.S. is the world's largest consumer of wine and the largest import market, with France consistently among the top origin countries for imported wine.
Read alsoUkraine eyes Qatari gas, preparing for possible halt of Russian supplies
Following Trump's statement delivered via Twitter, French President Emmanuel Macron called his U.S. counterpart to discuss the need for an international agreement on taxing digital service companies, the French president's office said.
The French government argues that multinational firms such as Apple, which are headquartered outside the country, pay little or no tax on their sales in France. The digital sales tax was approved by the French senate on Thursday, a week after it was passed by the lower house, the National Assembly.
Any digital company with revenue of more than EUR 750 mln (US$850 mln) – of which at least EUR 25 mln is generated in France – will now be subject to the tax, which will be retroactively applied from early 2019 and is expected to raise about EUR 400m in revenue this year.
Earlier on Friday, President Trump warned U.S. tech giant Apple that it would not be given any tariff relief on parts made in China. "Make them in the USA, no Tariffs!" he wrote.