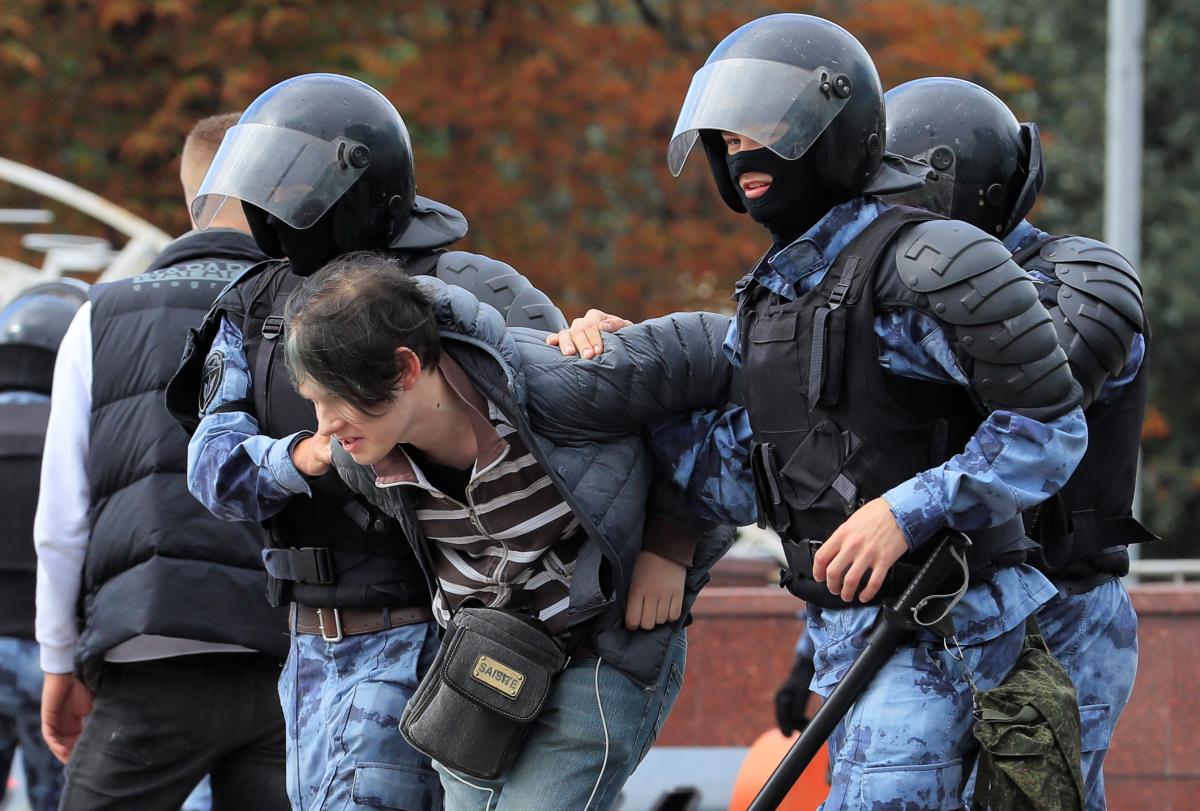 REUTERS
Nearly 700 people, including a prominent opposition activist, were detained by riot police in Moscow on August 3 after authorities warned they would take "all necessary measures" to stop the unsanctioned rally.
A week after police detained more than 1,300 people at a similar protest in the Russian capital, hundreds of OMON riot police were deployed ahead of the planned protest to demand free elections in Moscow, RFE/RL reported.
Read alsoThe Economist: Moscow's protests inspired by thuggery of Kremlin
The independent political watchdog OVD-Info reported that at least 592 people had been detained.
The prominent Russian opposition activist Lyubov Sobol was taken away by police as she left her political headquarters.
Sobol, who is on hunger strike and a key organizer of the current wave of protests, was taken from a taxi as she tried to make her way to the protest and driven off in a police van.
"On what grounds are you detaining me?" Sobol repeated as police bundled her into the vehicle.
Moscow has witnessed protests since authorities there in July banned multiple opposition candidates – including Sobol – from running in a municipal election scheduled for September.
More than 1,300 demonstrators were detained by police at the last rally in the city on July 27.
Several would-be candidates to the Moscow City Duma have also faced harassment, including arrests and home searches.