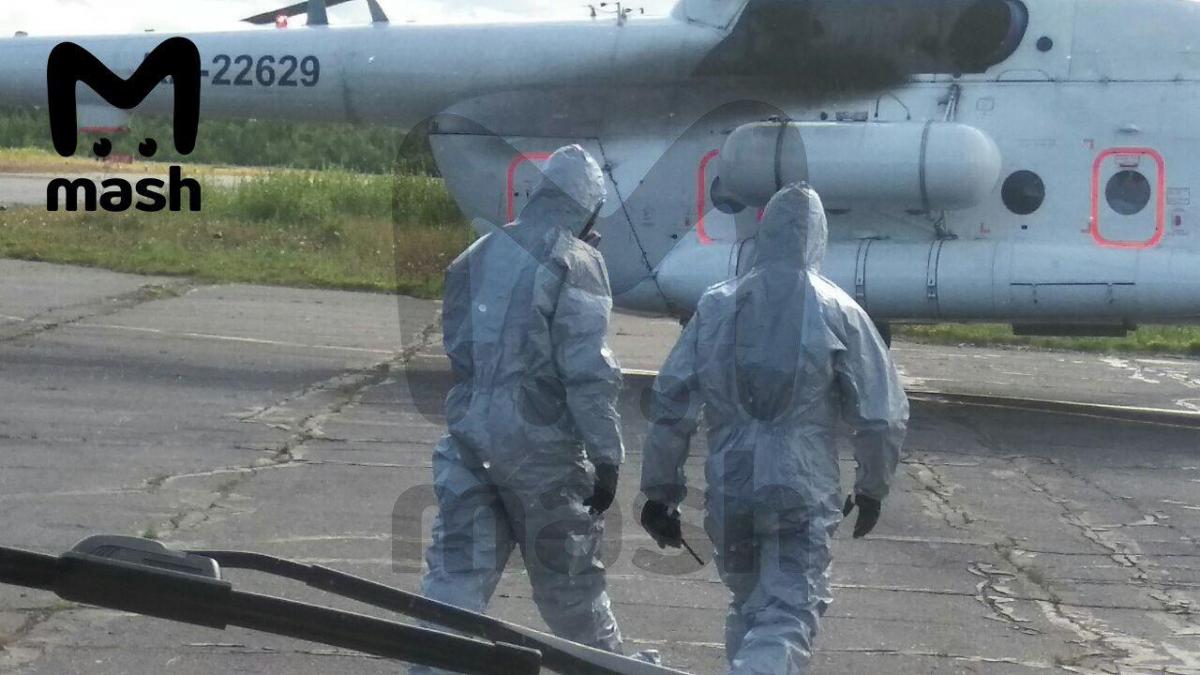 Mash Telegram channel
Six people have been affected by severe radiation exposure as a result of a blast at a navy missile training ground in the town of Severodvinsk, Arkhangelsk region, Russia.
They have been delivered to Moscow by air, according to the Baza Telegram channel.
The injured – Igor Berezin, Sergey Plaksin, Alexey Perepelkin, Dmitry Abalin, Alexander Manyusin and Sergey Grishin – are en route to Burnasyan Federal Medical Biophysical Center of Federal Medical Biological Agency majoring in radiation and nuclear medicine.
It is reported with reference to sources in the Russian Defense Ministry that all the clothes of the injured and doctors, as well as chemical protection suits were burned.
Mash Telegram channel
As UNIAN reported earlier, it was initially reported that a fire broke out at a military base in Severodvinsk. Later, Russia's Defense Ministry specified that an explosion occurred during a test of a liquid propulsion system at a military training ground in Arkhangelsk region, the Russian Federation.
As a result of the accident, at least two specialists were reportedly killed and another six employees of the Defense Ministry and the developer were injured.
An increase in the radiation levels was recorded in the area after the explosion.