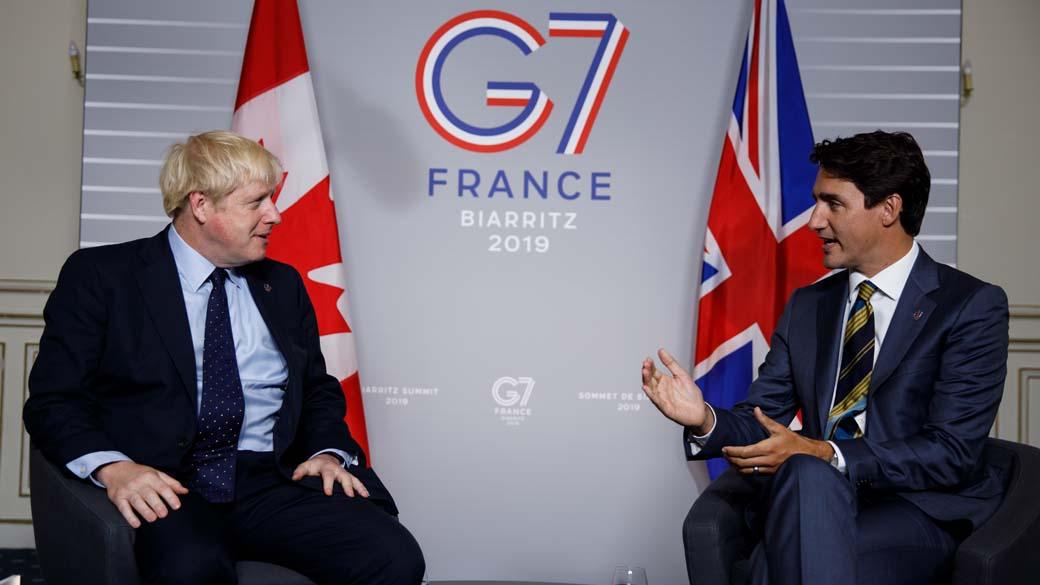 pm.gc.ca
Canadian Prime Minister Justin Trudeau and Boris Johnson, Prime Minister of the United Kingdom, believe Russia should not be returned to the Group of Seven unless Moscow ceases its aggression against Ukraine.
On Aug 24, 2019, the two leaders met on the sidelines of a G7 summit in France's Biarritz, according to the Canadian Government press service.
As the prime ministers discussed relations with Russia, they "agreed that it should not be readmitted to the G7 unless it ceased its aggression against Ukraine," reads the statement.
Read alsoCanadian PM Trudeau congratulates Ukraine on Independence Day
The two leaders also exchanged views on some of the challenging situations facing the world today, including Venezuela, tensions in the Persian Gulf and the situation in Kashmir. 
UK PM Johnson thanked Canada for its support in condemning the Salisbury poisoning in March 2018.