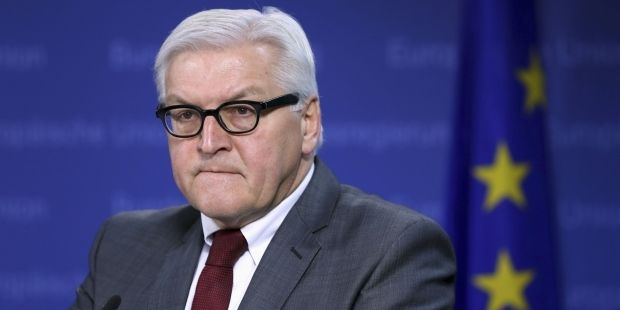 REUTERS
German Foreign Minister Frank-Walter Steinmeier announced this upon arrival in Finland, according to Finland's yle.fi.
Steinmeier expressed his understanding of the Baltic States' growing fears before the military threat from the side of Russia.
A Quick Reaction Force also includes the German servicemen who are now being trained in Muenster, Germany, he said.
According to him, Germany also helps to patrol the airspace over the Baltic Sea. "I think we are engaged in the process to ensure the security of these countries more than others," Steinmeier said.
In addition, the German minister spoke about the conflict in Ukraine, stressing that it was difficult to imagine a forced redrawing of the boundaries in Europe after World War II.