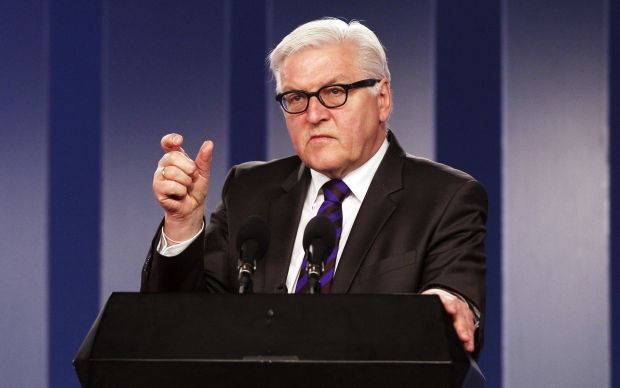 REUTERS
He announced this on the air of Germany's ARD TV Channel, according to Deutsche Welle.
"It [the unity of Ukraine] was the grounds for drawing up Minsk accords and agreements concerning them," he said.
Steinmeier said this in response to a statement by Russian President Vladimir Putin regarding the status of the self-proclaimed Donetsk People's Republic and Luhansk People's Republic (the DPR and the LPR).
According to the German Foreign Minister, possible recognition by Russia of the separatist-controlled territory of Donbas as independent states "would extremely complicate the peace process in the east of Ukraine."
As UNIAN reported earlier, Putin did not exclude that Russia might recognize the DPR and the LPR.
"I wouldn't like to talk about it now. Because whatever I say could turn to be counterproductive. We'll see from realities that happen in life," Putin said on the air of Russian TV channels recently.