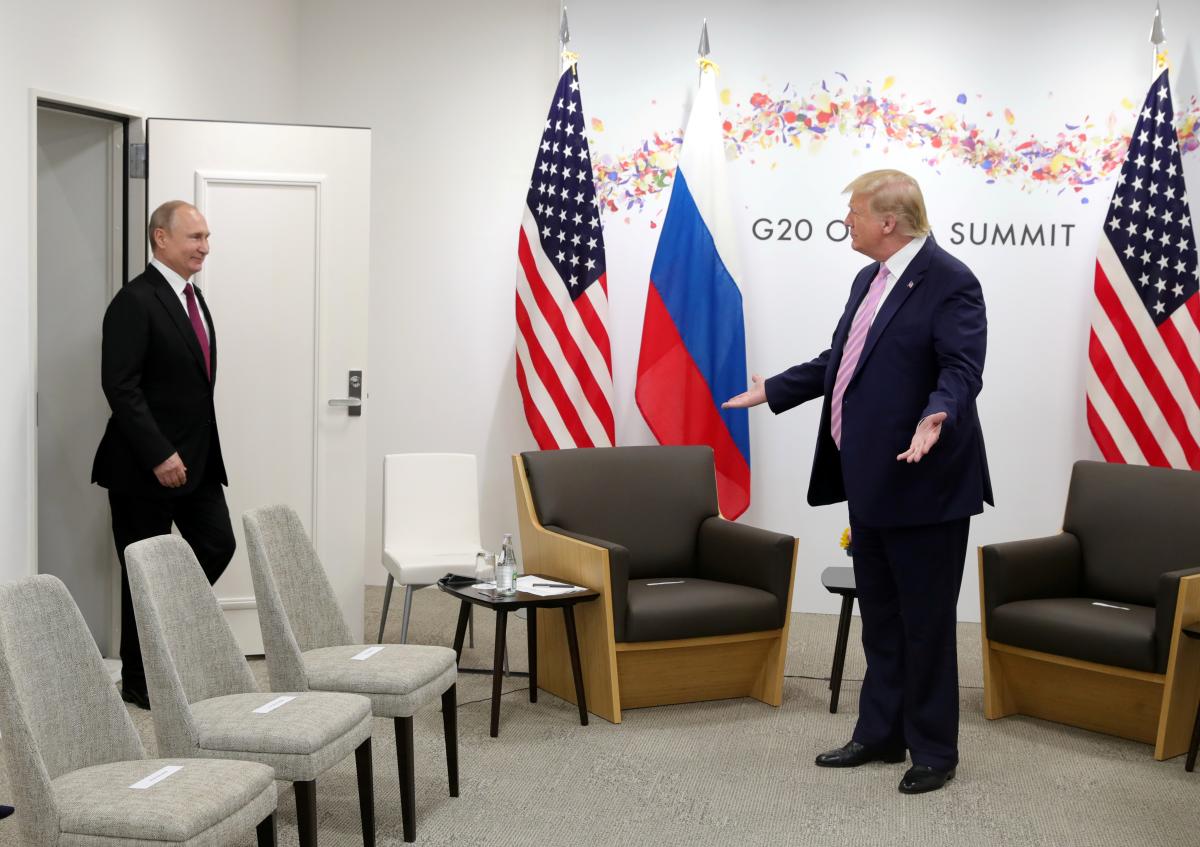 REUTERS
Congress is determined to get access to U.S. President Donald Trump's calls with Russian President Vladimir Putin and other world leaders, the chairman of the House Intelligence Committee said on Sunday, citing concerns the Republican leader may have jeopardized national security.
"I think the paramount need here is to protect the national security of the United States and see whether in the conversations with other world leaders and in particular with Putin that the president was also undermining our security in a way that he thought would personally benefit his campaign," Democrat Adam Schiff said on NBC's "Meet the Press," Reuters reported.
Following a whistleblower complaint that Trump solicited a political favor from Ukraine's president that could help him get re-elected, the lawmakers are investigating concerns Trump's actions jeopardized national security and the integrity of U.S. elections.
The whistleblower's complaint cited a telephone call in which Trump asked President Volodymyr Zelensky to launch an investigation of former Vice President Joe Biden and his son Hunter. Hunter Biden sat on the board of a Ukrainian gas company.
Read alsoTrump's multi-million dollar ad campaign centers on Biden's actions in Ukraine – media
The July 25 phone call came shortly after the United States froze nearly $400 million in aid to Ukraine, prompting concern that Trump was using the taxpayer money already approved by Congress as leverage for his personal political gain.
Joe Biden is a leading candidate in the race to challenge Trump in the November 2020 presidential election. There is no evidence of wrongdoing in Biden's actions involving Ukraine.
The matter prompted Democratic House of Representatives Speaker Nancy Pelosi to launch an impeachment inquiry against Trump on Tuesday.
Trump says there was nothing wrong with his phone call with the Ukrainian leader and denounced the whistleblower as a "political hack."
House committees on Friday issued a subpoena to Secretary of State Mike Pompeo for documents concerning contact with the Ukrainian government. They also scheduled depositions for five State Department officials within two weeks, including Kurt Volker, Trump's envoy to Ukraine. Volker resigned on Friday.