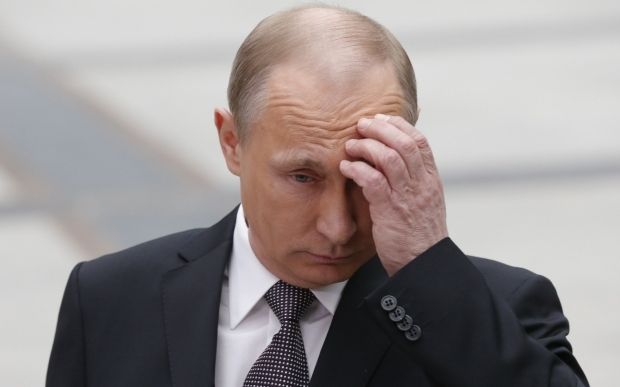 REUTERS
Russian President Vladimir Putin announced this in an interview for a documentary, titled "President," released by the Rossiya 1 television channel on the 15th anniversary of Putin's accession to the presidency on April 26, Russian news agency TASS reported.
"And our partners should have understood that such a country like Russia has got and cannot but have its geopolitical interests," he said when describing the situation in the country after the break-up of the Soviet Union. "And, while treating each other with respect, it is necessary to try to strike a balance and look for mutually acceptable solutions."
UNIAN's reference. Russia annexed the Ukrainian territory of Crimea in March last year, after first invading the peninsula with its troops. Moscow then began to destabilize the situation in Donbas with the direct participation of Russian special forces and the support of Russian army, according to Ukraine.
Two self-proclaimed republics – the Donetsk People's Republic and the Luhansk People's Republic – were created then.
According to a growing body of evidence, Russia also supplies weapons to the militants in eastern Ukraine, and sends its mercenaries and regular troops to Donbas in eastern Ukraine.
During the occupation of Crimea, the Russian authorities denied that Russian troops had invaded the peninsula, but later Putin publicly acknowledged that they had.