EU foreign policy chief won't come to EU-Ukraine summit on Monday
21:27, 26 April 2015
World
EU High Representative for Foreign Affairs and Security Policy and Vice-President of the European Commission Federica Mogherini will not come to the EU-Ukraine summit in Kyiv on Monday, April 27, due to a commitment to meet with the UN Secretary-General.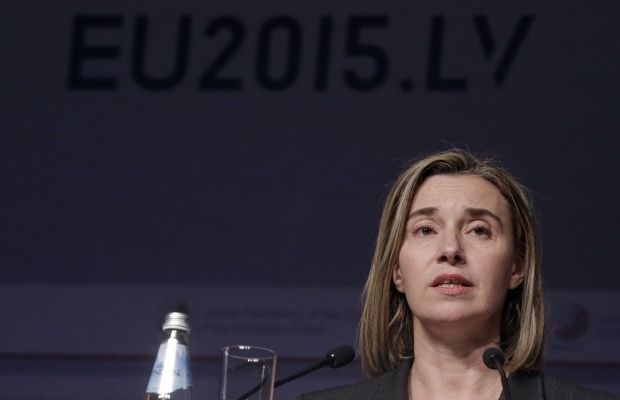 REUTERS
The European External Action Service (EEAS) announced in a statement on Sunday evening after Mogherini's call with Ukraine's Foreign Minister Pavlo Klimkin that she wouldn't be able to join participants in the Kyiv summit due to a commitment to meet with UN Secretary General Ban Ki-moon.
"I expressed my most sincere apologies to the Minister for not being able to join President of the European Council Donald Tusk and President of the European Commission Jean-Claude Juncker at the summit, due to a commitment with UN Secretary General Ban Ki-moon following the Special European Council of 23 April, Mogherini said in a statement.
During the call, Mogherini and Klimkin discussed the issues on the summit's agenda, including the ongoing reform process as well as the situation in eastern Ukraine.
"I stressed my strong commitment to continue working closely with Ukraine for the stability and prosperity of the country," Mogherini added.
As UNIAN reported earlier, the main subject of the Special European Council on April 23 was the Mediterranean migrant crisis. The EU heads of state and government announced their intention to coordinate their approaches with the UN to combat criminal organizations involved in smuggling of migrants.
This and other issues related to migration are on Mogherini's agenda with the UN in the coming week.
If you see a spelling error on our site, select it and press Ctrl+Enter