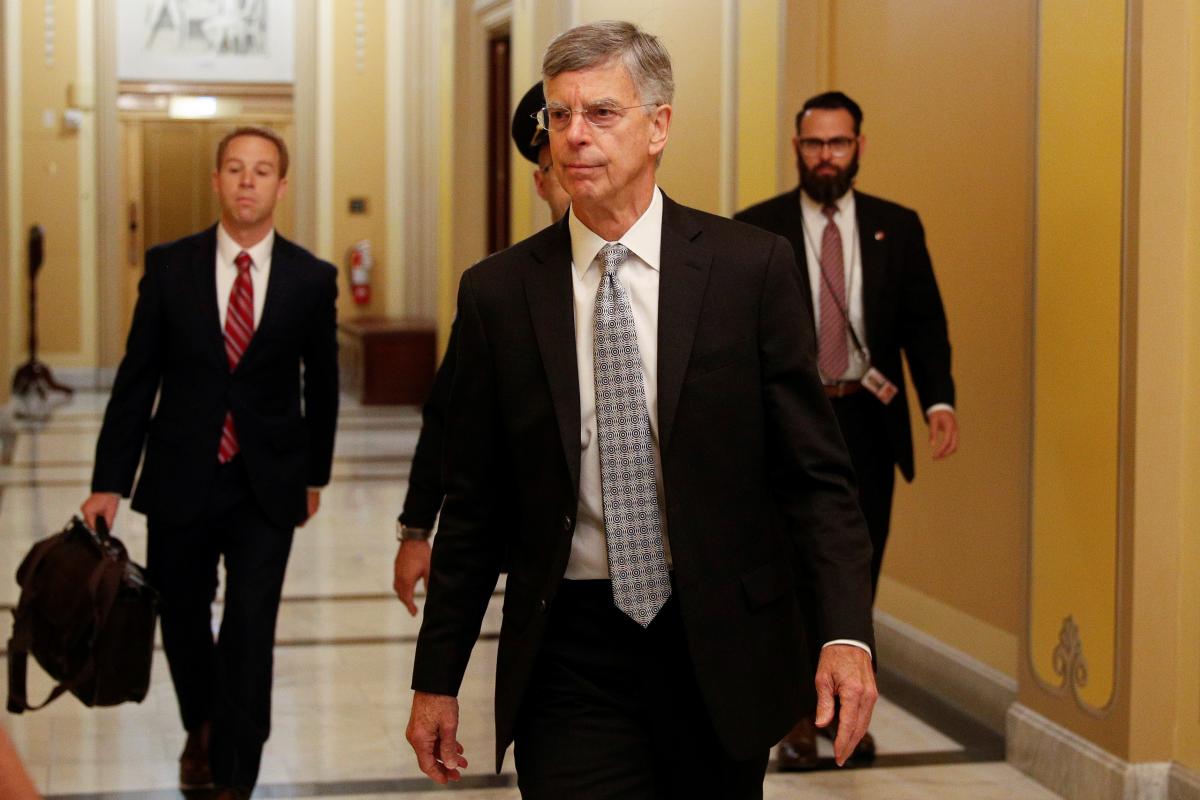 REUTERS
Officials in the U.S. State Department who work on issues related to Ukraine are expressing fear that their careers will become collateral damage and that they could face retaliation as they are asked to give testimony in the hyperpoliticized impeachment inquiry on Capitol Hill.
Lower-level diplomats who operate outside the spotlight are now caught between high-profile partisan battles in Congress, an angry president, and Secretary of State Mike Pompeo, who has drawn criticism for not doing enough to publicly support the diplomats already caught in the crossfire, according to Foreign Policy.
"I would hope that [retaliation] would not happen," a senior U.S. diplomat said. "I would hope that that's an unlikely circumstance, but we've never found ourselves in a situation like this."
Professional diplomats were again caught in the impeachment saga this week, when the White House issued a scathing rebuke of testimony from the top U.S. diplomat in Ukraine, William Taylor. The White House castigated its own acting ambassador and slammed the impeachment process as "a coordinated smear campaign from far-left lawmakers and radical unelected bureaucrats waging war on the Constitution." President Donald Trump later tweeted that he does not know his acting ambassador to Ukraine and Taylor was probably a "Never Trumper"—a comment that may have irreparably damaged Taylor's standing in Kyiv.
Read alsoTrump says no testimony that Ukrainians were aware of military aid being withheld
Taylor's testimony painted a damning portrait of how Trump pressured the Ukrainian government to investigate one of his potential Democratic presidential rivals, former Vice President Joe Biden, by withholding military aid for the country's army in its fight against Russian aggression.
It also exposed the risk career diplomats face as they testify before the House of Representatives in the impeachment inquiry. Career diplomats fear they will have no protection from senior levels of the department or White House if they are called in to testify.
"To put people in between the Congress and the executive branch and say, 'If you don't appear, then you're in contempt of Congress. If you do appear, then you're violating your instructions from your boss' – that's a really tough place to be," said one senior U.S. diplomat, speaking on condition of anonymity.