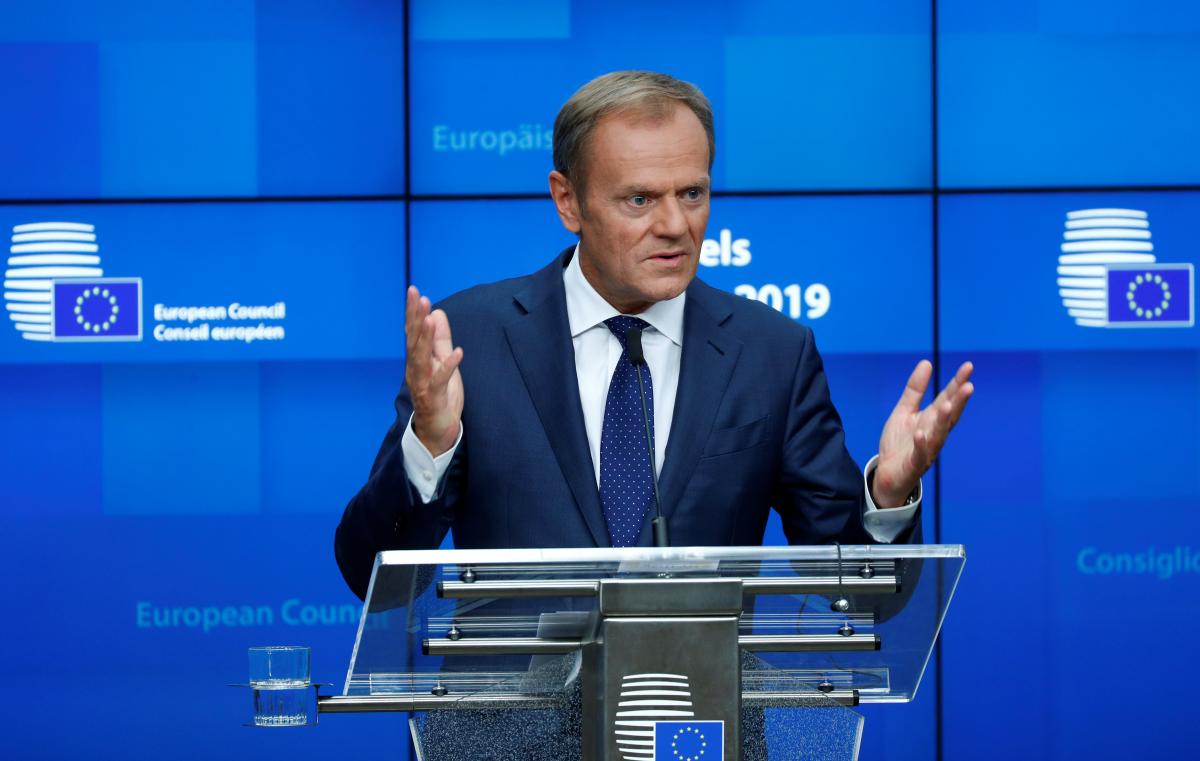 REUTERS
Former President of the European Council Donald Tusk has said Europe will have problems if it fails to protect Ukraine from Russian aggression.
Read alsoNATO's London Declaration: Russia's aggressive actions constitute threat to Euro-Atlantic security
"If we are not able to protect Ukraine against the Russian aggression, it will not only be a problem for Ukraine but for Europe as a whole. My hope was that Emmanuel Macron would also be very consistent here," he said, describing French President Emmanuel Macron as "a hope for the future of Europe" and a true friend, The Guardian wrote.
At the same time, Tusk said Macron had problems with his "very new ideas and opinions." As well as Macron's comments on NATO, Tusk also objected to Macron's rapprochement towards Russia, saying he was "disoriented" by this new narrative.
Earlier, Tusk named Russia as Europe's "strategic goal" in response to a statement by Macron, calling for the EU to renew dialogue with Russia.