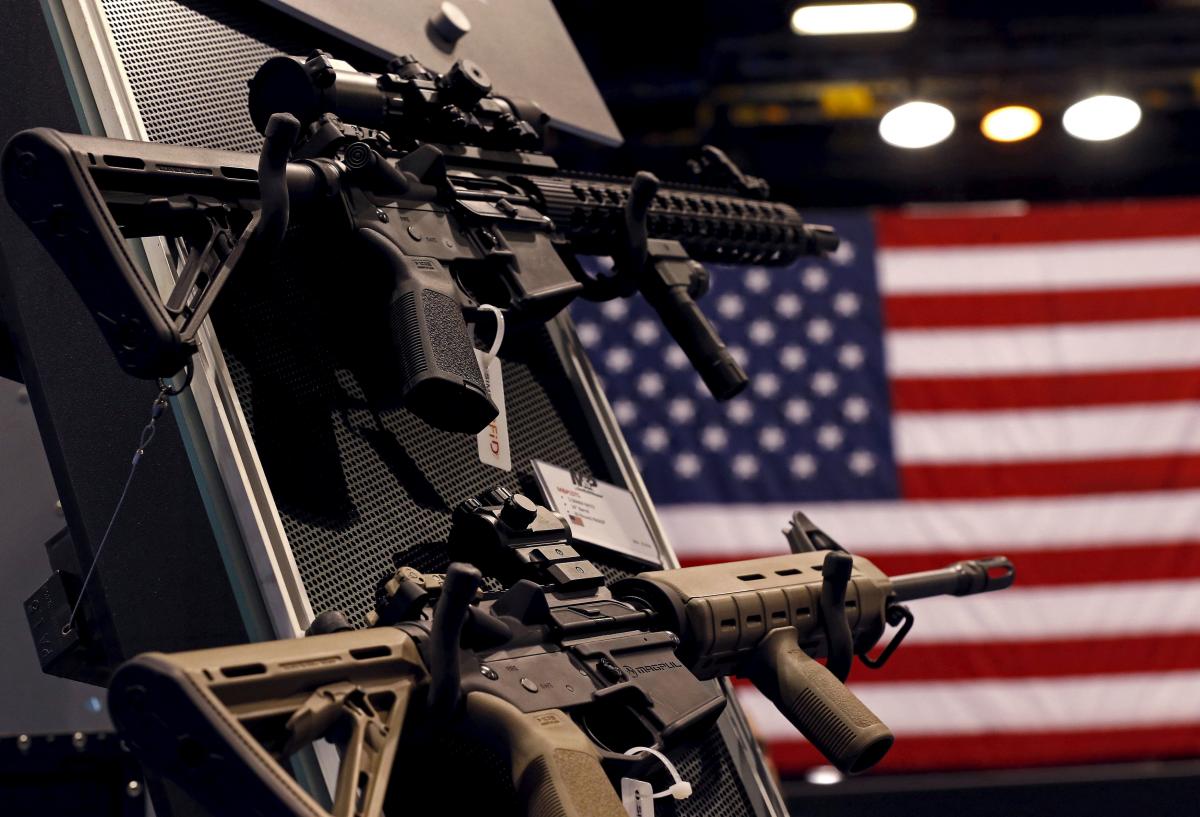 REUTERS
Sales of arms and military services by the sector's largest 100 companies (excluding those in China) totaled $420 billion in 2018, marking an increase of 4.6 per cent compared with the previous year, according to new data released today by the Stockholm International Peace Research Institute (SIPRI) in the SIPRI Top 100 ranking.
The new data from SIPRI's Arms Industry Database shows that sales of arms and military services by companies listed in the Top 100 have increased by 47% since 2002 (the year from which comparable data is first available). The database excludes Chinese companies due to the lack of data to make a reliable estimate.
For the first time since 2002, the top five spots in the ranking are held exclusively by arms companies based in the United States: Lockheed Martin, Boeing, Northrop Grumman, Raytheon and General Dynamics. These five companies alone accounted for $148 billion and 35% of total Top 100 arms sales in 2018. Total arms sales of US companies in the ranking amounted to $246 billion, equivalent to 59% of all arms sales by the Top 100. This is an increase of 7.2% compared with 2017.
Read alsoSIPRI expert: No reason for Western sanctions against Russia to be lifted
The combined arms sales of the 10 Russian companies in the 2018 ranking were $36.2 billion – a marginal decrease of 0.4% on 2017. Their share of total Top 100 arms sales fell from 9.7% in 2017 to 8.6% in 2018. This can be explained by the higher Top 100 total in 2018 due to the substantial growth in the combined arms sales of U.S. and European companies.
The combined arms sales of the 27 European companies in the Top 100 increased marginally in 2018, to $102 billion. Arms sales by companies based in the UK fell by 4.8%, to $35.1 billion, but remained the highest in Europe.
The total combined sales of the four German arms-producing companies in the ranking fell by 3.8%. "An increase in deliveries of military vehicles by Rheinmetall, the largest arms company based in Germany, were offset by a drop in sales by shipbuilder ThyssenKrupp," says Pieter D. Wezeman, Senior Researcher with SIPRI's Arms and Military Expenditure Programme.
Ukrainian state-owned concern Ukroboronprom ranked 71st with sales worth $1.3 billion.