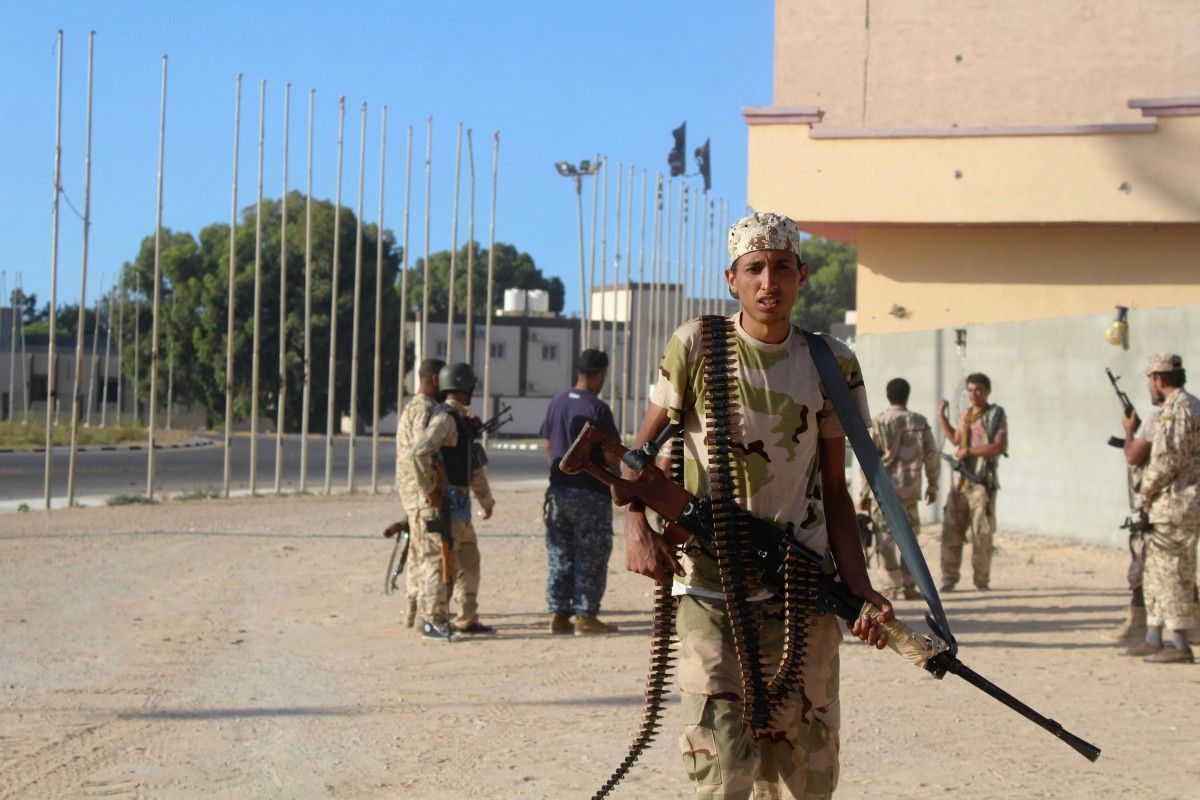 REUTERS
Libya's internationally recognized government has formally requested from Turkey "air, ground and sea" military support to fend off an offensive of eastern forces to take the capital Tripoli, a Tripoli official said on Thursday.
Turkey's President Tayyip Erdogan said earlier his country would send troops to Libya at the request of Tripoli as soon as next month, Reuters reports.
He earlier noted that Turkey supports the Government of National Accord of Libya, not the opposing commander of the Libyan National Army, Khalifa Haftar.
Read alsoLibya urges U.S. to help end conflict as Russian role grows – Bloomberg
Also, Erdogan said 2,000 mercenaries with the Russian "Wagner" PMC had been deployed in Libya.
"Why are those 5,000 mercenaries from Sudan and 2,000 mercenaries from PMC Wagner in Libya today? What are they doing there?" Erdogan said, expressing concern about the latest developments in the country and commenting on the possibility of sending in Turkish troops.
The Turkish leader earlier said Ankara could not ignore the support that Haftar was receiving from the Kremlin-linked Wagner group.