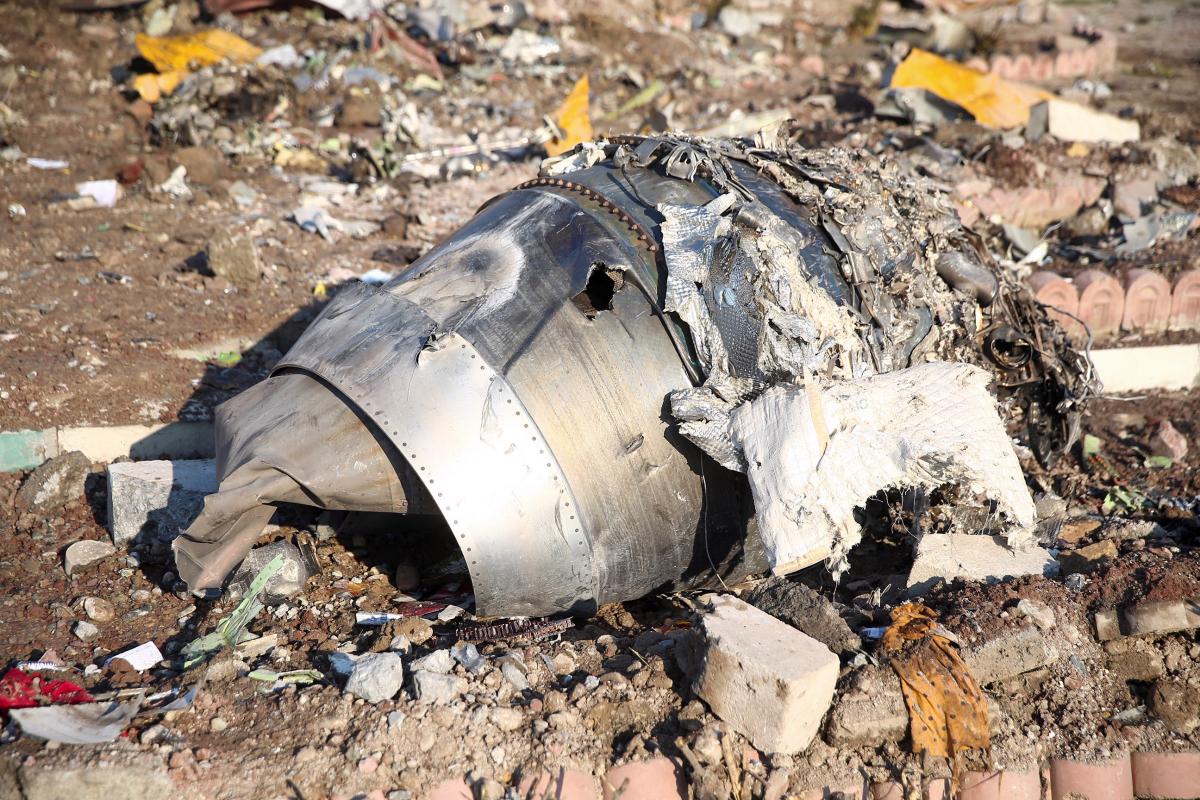 REUTERS
A Boeing Co. 737-800 jetliner bound for Ukraine crashed after takeoff in Iran, killing everyone on board.
Ukraine International Airlines said 167 passengers and nine crew were on the plane, an older version of the 737 that predates Boeing's grounded Max model, which crashed at 6:18 local time Wednesday in Sabashahr, near the Iranian capital, Bloomberg wrote.
The tragedy comes at a tense time for both Iran and Boeing.
The Islamic republic has fired more than a dozen missiles at U.S.-Iraqi airbases in retaliation for the killing of Iran's top general, Qassem Soleimani. Just prior to the crash, U.S. aviation regulators issued new restrictions barring civilian flights over Iraq and Iran.
Read alsoPS752 crash in Tehran: UIA President says plane one of best ones in carrier's fleet
Boeing is still reeling from its worst-ever crisis following two deadly crashes involving the 737 Max that led to the grounding in March of the company's best-selling model. U.S. stock futures slid and the yen rose, though those moves faded after reports that the crash was due to a technical issue. Boeing declined as much as 2.5% in premarket trading.
Under established protocols, Iran would lead any investigation since the crash occurred on its soil. Ukraine Prime Minister Oleksiy Honcharuk said his government has informed Iran that its experts should take part in the investigation.
Few nations have the expertise and technical facilities to conduct a full accident probe, however, so the U.S., France, Britain or other countries have provided assistance in the past. The plane's crash-proof recorders, for example, will have to be downloaded in a specialist lab.
International rules for air-crash probes mean the countries that made the plane and its engines usually participate, providing technical expertise. But the current turmoil between Iran and the U.S. may complicate the involvement of the National Transportation Safety Board and Boeing.
"We are aware of the media reports out of Iran and we are gathering more information," Boeing spokesman Gordon Johndroe said in an email.
Read alsoPS752 crash in Tehran: UIA President says plane one of best ones in carrier's fleet
Boeing is still struggling with the fallout from the Max crashes in Indonesia in October 2018 and Ethiopia last March as regulators mull proposed fixes for flaws discovered in the plane's flight-control system. The 737-800 doesn't have that system.