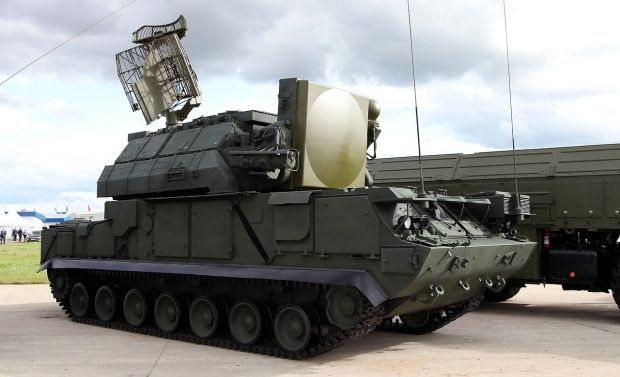 Russia-made Tor missile launcher / vitalykuzmin.net
The deadly missile launch targeting a civilian aircraft bound to Kyiv suggests either a deliberate act by the operator or flawed Russian software, a think tank reported.
The Iranian Aerospace Forces claim that "during the flight, the aircraft appeared to be in close proximity to one of the important military facilities of the Islamic Revolutionary Guard Corps, resembling a hostile object in shape and altitude," according to IGDTS think tank.
Commander of Aerospace Force of the Islamic Revolutionary Guard Corps (IRGC), Amir Ali Hajizadeh, said the air defense command post commander in the area of responsibility near the airport sent a missile launch permission request to the higher command, and, having received no response within 10 seconds, decided to strike.
The question arises as to the mode the air defense system was operating in. If it was automatic mode, the operator had to make a decision to cancel the missile launch within 10 seconds. In the case of manual mode, he had to make the decision to strike. Thus, from a legal point of view, the investigation has to find out whether it was action or inaction that led to the plane crash.
Russian TOR launchers supplied to Iran in 2007 did not have an automatic mode option.
Read alsoPS752 downing: New video purportedly shows moment of missile launch
If the system did operate automatically, this means that Russia had upgraded the Tors after 2007.
Tor's radar target detection range is 32 km. The distance from the runway edge to the probable launch site is 30 km. Consequently, the "target" should have come on within the radar screen, rather than coming from the area outside the radar coverage. The air defense system crew had to be aware of ​​their position and situation around them, including at the airport, its runway, and corridors for civilian flights.
On January 9, 2020, Tehran Airport's online schedule indicated that a number of other civilian aircraft had taken off starting 05:23 local time before PS752 departure on 06:13 with intervals of eight to 33 minutes.
Thus, the air defense launcher crew should have seen "targets" similar to PS752 between 4:32 and 06:12. The FlightRadar24 data illustrates an identical altitude gain for five airplanes that took off during this timeframe.
Thus, even under psychological stress, the launcher crew could not see flight PS752 as something unexpected or out of the norm to identify it as a hostile object, presumably a "cruise missile".