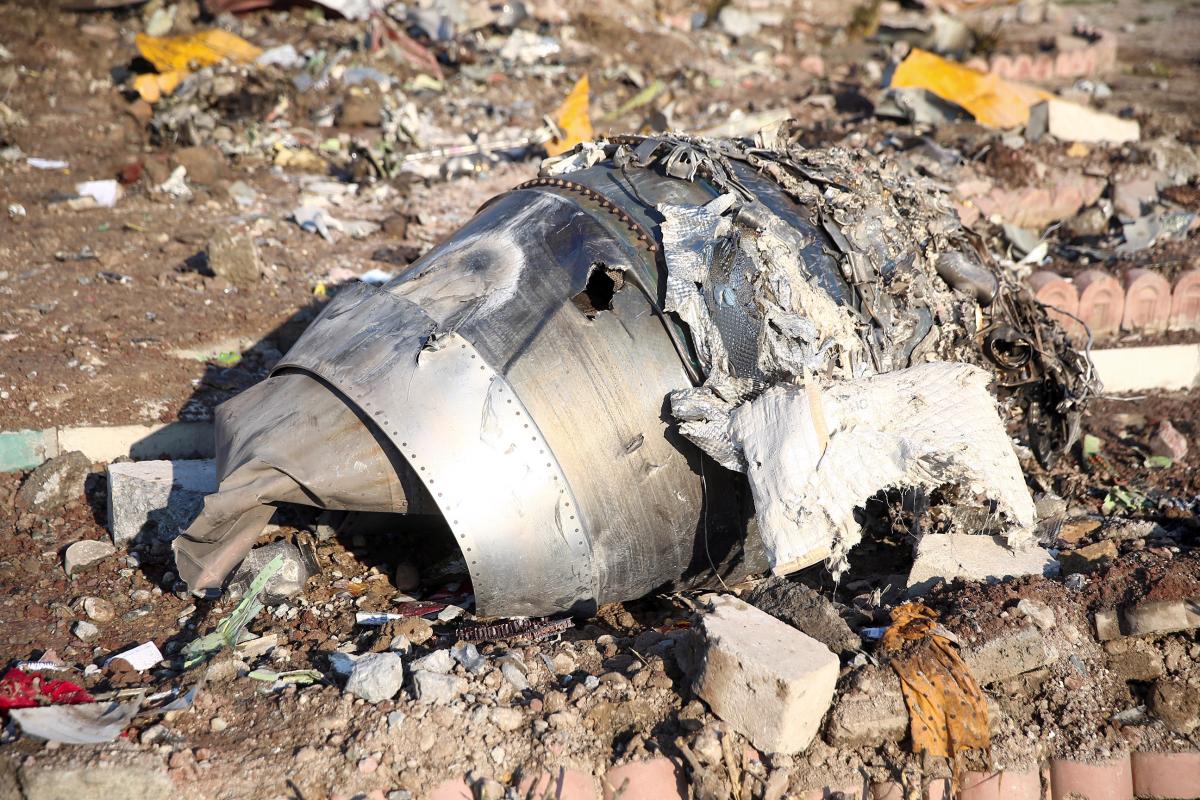 REUTERS
Security camera footage verified by The New York Times shows that two missiles fired 30 seconds apart took down Flight 752, killing all aboard.
A new video, verified by The New York Times on Tuesday, shows, for the first time, that the Iranian military launched two missiles at the passenger jet flight PS752 in around 30 seconds on January 8. The plane, ablaze, continued flying for several minutes before crashing and killing all 176 people on board.
The missiles were launched from an Iranian military site around eight miles from the plane. 
The new video fills a gap about why the plane's transponder stopped working, seconds before it was hit by a second missile.
An earlier Times analysis confirmed what Iran later admitted: that an Iranian missile did strike the plane. The Times also established that the transponder stopped working before that missile hit the plane. The new video appears to confirm that an initial strike disabled the transponder, before the second strike, also seen in the video, around 23 seconds later.
Neither strike downed the plane immediately. The new video shows the airliner on fire, circling back toward Tehran's international airport. Minutes later it exploded and crashed down, narrowly missing the village of Khalaj Abad.
Read alsoZelensky's team admits UIA plane could be shot down intentionally
The Times has confirmed that the new video was filmed by a camera on the roof of a building near the village of Bidkaneh, four miles from an Iranian military site. Amir Ali Hajizadeh, commander of the Islamic Revolutionary Guards Corps' airspace unit, said that missiles were launched from a base near there.
As reported earlier, the Iranian government admitted to "unintentionally" hitting the civilian plane with a surface-to-air missile as a result of "human error", claiming a launcher operator had only 10 seconds to make a decision to strike as his communications with higher command were allegedly down. The Iranian government report made no notion of two missiles launched at PS752.