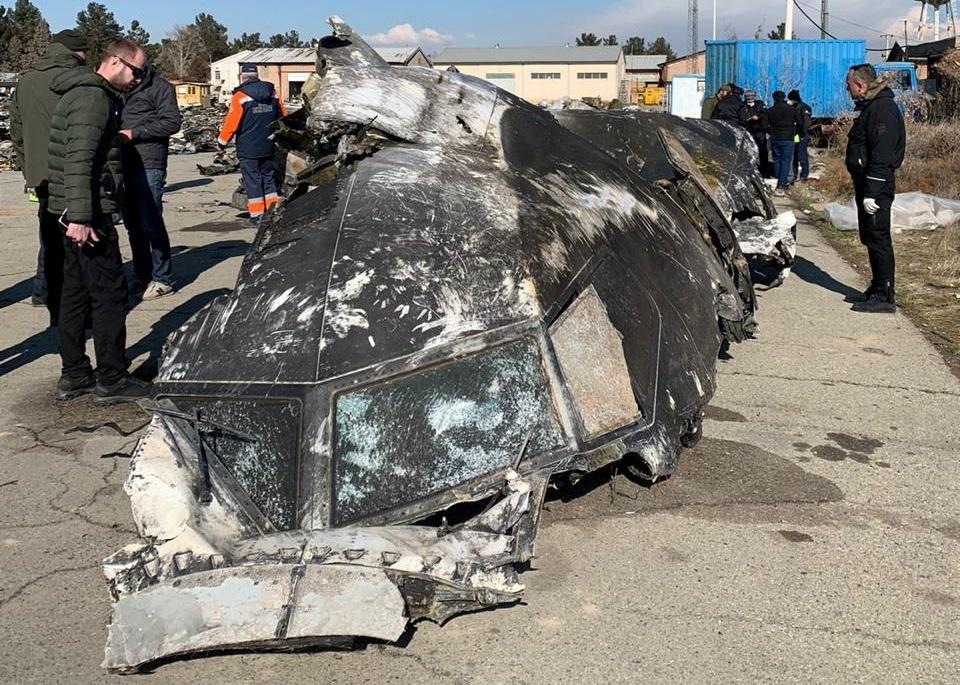 REUTERS
An Iranian man who obtained security camera footage showing that two missiles fired by Iranian military forces brought down a Ukrainian airliner near Tehran last week fears being arrested by authorities and has gone into hiding, the man's friend who published the now-viral video told BuzzFeed News.
The two-minute-long video, verified by BuzzFeed News, provides the most complete visual account yet of the downing of Ukraine International Airlines Flight 752 on Jan. 8. It's the only piece of footage to show both missiles being launched and striking the Boeing 737, which is seen falling from the sky over the village of Khalaj Abad moments later. Other videos published online have shown the plane being struck by one missile before crashing to the ground in a ball of flames, killing all 176 people on board.
A person who posted a video online last week showing one of the missiles striking the plane was taken into custody by Iran's Revolutionary Guards, according to the semi-official Fars News Agency. The man who uploaded that video later claimed that the wrong man was arrested and his source who provided the video was safe.
Read alsoUkraine wants to know "who gave the order" to shoot down PS752 in Iran – Prystaiko
Javad, an Iranian with a love of social media and DIY videos living near Tehran, told BuzzFeed News he uploaded the security camera footage of the two missiles to YouTube in the early hours of January 14. He said a friend had obtained and then sent him the video after realizing its significance.
BuzzFeed News is not publishing Javad's surname and withholding the name of his source over concerns for their safety. Javad said that neither he nor his friend realized the impact the video would have when they discussed uploading it to YouTube.
But shortly after he uploaded the video, it spread across social media and was verified and written about by the New York Times.
News of the arrest of a man who filmed the first missile video came around the same time the video Javad uploaded went viral. He said that arrest prompted his friend to delete his social media profiles and go underground.
"Now he has deleted his accounts and doesn't want to be shown, for security reasons," Javad said.
Javad said rumors are swirling around Tehran that security forces are looking for witnesses who've published videos and other content about the downing of Flight 752. Like his friend, he is scared but doesn't plan to delete the video or his profiles on YouTube and Twitter.