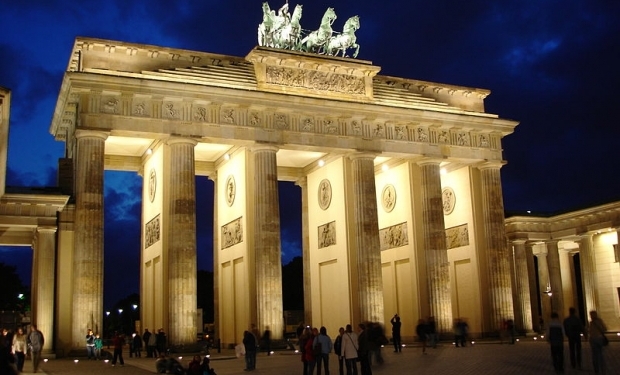 Russia has released a blacklist of 89 EU politicians and military leaders banned from the country / en.wikipedia.org
Russian news agency TASS reported that this was announced by Germany's Federal Foreign Office, although there is no announcement on the office's official website by the time of the report.
The official Berlin "is in contact with Moscow" and "insists on transparency" in settling this issue, TASS quoted the German Federal Foreign Office's statement. The blacklisted individuals have the right to know the causes behind the denial of entry to Russia, the office said.
The Russian move comes after a number of EU politicians were denied entry when arriving in Russia, with authorities saying the individuals were on a confidential "stop list." The EU and member states had repeatedly asked Moscow for the list, according to The Wall Street Journal.
Germany's Bild and Frankfurter Allgemeine Zeitung reported that the black list had been circulated by the Russian side among a number of European diplomatic missions in the Russian Federation.
Among the German citizens who are on Russia's "stop list" are Karl-Georg Wellmann, a member of Chancellor Angela Merkel's Christian Democrats and head of the German-Ukrainian parliamentary group; German parliamentarian and Bundestag member Michael Fuchs; co-chairs of the Greens/EFA Group in the European Parliament Rebecca Harms of Germany and Daniel Cohn-Bendit of France/Germany; the incumbent Secretary-General of the Council of the European Union Uwe Corsepius; Secretary of State at Germany's Federal Ministry of Defense Katrin Suder, German politician from the Christian Social Union in Bavaria Bernd Posselt; and Inspector (Commander) of Germany's Air Force, Lieutenant General Karl Müllner.
It was earlier reported that several EU politicians were blacklisted with the denial of entry to Russia in response to the EU sanctions over Ukraine and Crimea. The list reportedly has more than 89 names, including Belgian MEP Mark Demesmaeker, and two Dutch MPs.