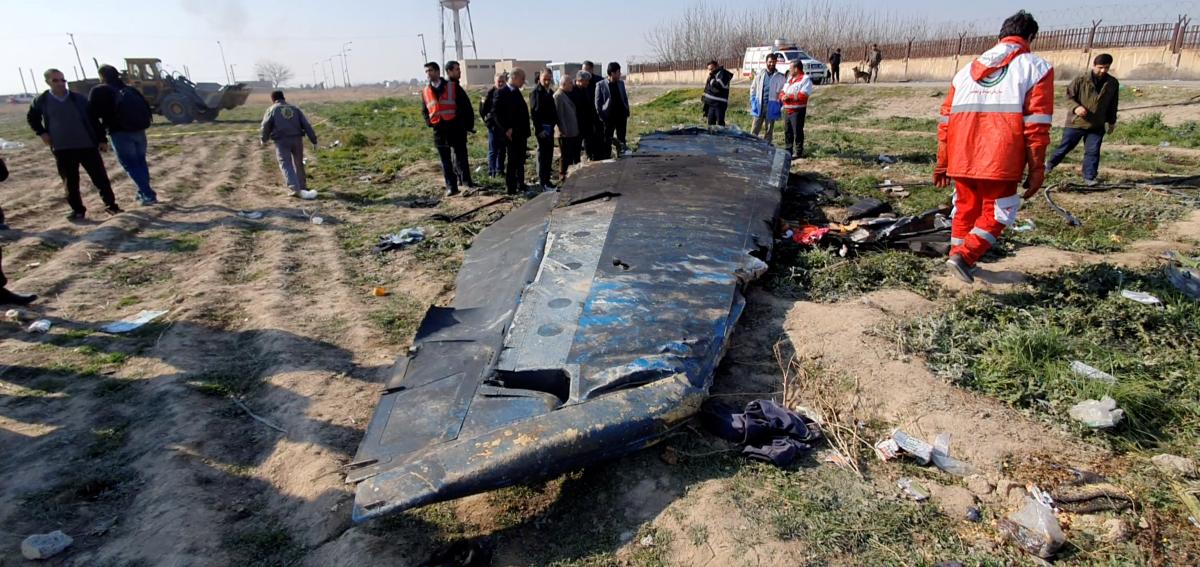 REUTERS
Iran's civil aviation authority said on Tuesday it would keep working with other countries investigating the downing of a Ukrainian passenger plane last month, and called on all parties to avoid politicizing the issue.
On Monday, Tehran blamed Ukrainian authorities for leaking what it described as confidential evidence and said it would no longer share material with Ukraine from the investigation, Reuters reports.
Ukrainian President Volodymyr Zelensky had said on Sunday that the leaked audio recording of an Iranian pilot talking to the control tower in Tehran showed that Iran knew immediately it had shot down the plane despite denying it for days.
Read alsoPS752 downing: Ukraine releases intercepted tower communications proving Iran was aware of missile launch all along
Iran's Civil Aviation Organization said in a statement on Tuesday that it was not given any warning about missile activity in the hours before the Ukrainian airliner was shot down.
It said it would continue investigating the crash "and the cooperation with the countries involved in this accident will continue as before".
"Of course the expectation from all parties is to avoid politicizing this accident and obstructing the technical and specialized investigation," it said.
As UNIAN reported earlier, Kyiv-bound UIA flight PS752 crashed shortly after takeoff from Tehran's Imam Khomeini International Airport in the early hours of January 8. It was carrying 167 passengers and nine crew members on board. Two passengers and the crew members were Ukrainians.
There were also 82 citizens of Iran, 63 citizens of Canada, 10 citizens of Sweden, four citizens of Afghanistan, three citizens of Germany and the United Kingdom each. There were no survivors.
On January 11, Iranian President Hassan Rouhani officially admitted that the Ukrainian airliner had been shot down by accident as a result of a "human error" and that those responsible would be held accountable.
On February 2, intercepted communications between Tehran Airport's air traffic control tower and the second pilot of Iran's Aseman Airlines flight at the time of the crash of flight PS752 were released by TSN.Tyzhden.