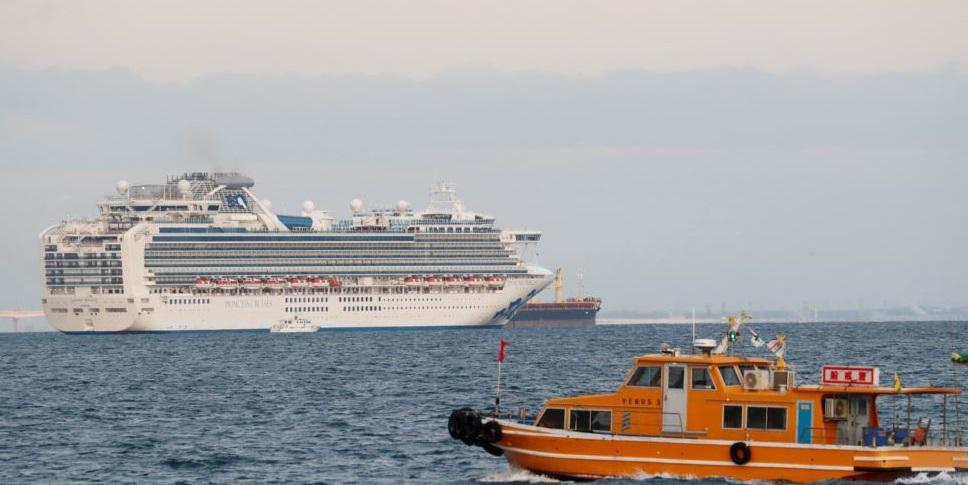 REUTERS
Ukraine's Foreign Ministry says there are 25 Ukrainian citizens on board the Diamond Princess cruise ship placed in quarantine off Yokohama port near Tokyo, Japan.
"According to preliminary information, there are 25 Ukrainian citizens who are members of the crew, on board the Diamond Princess cruise liner," Director of the Ministry's Consular Services Department Serhiy Pohoreltsev told UNIAN.
Read alsoReuters: Passengers face two weeks on virus-hit cruise ship off Japan
The quarantine regime was introduced from 07:00 on February 5 for a period of 14 days. "At present, Japanese doctors are taking steps to examine all those on board," he said.
In total, there are 3,700 people from 56 countries on board the ship, of which 2,700 are passengers and the remaining are crew members.
As was reported, local health officials confirmed on Wednesday, February 5, that 10 people on the ship had tested positive for coronavirus and more cases were possible.